Stories in School of Business
15 results
Feature
Humayra talks about how welcoming Dundee is and their Professional Accountancy MSc
News
Dr Norin Arshed has been appointed to a highly competitive Scottish Parliament Fellowship
Feature
As part of his MSc International Business degree, Andrea put himself forward for many things. One of the projects available to him was the Scottish Enterprise Chairman's Challenge.
Feature
Students studying one of our Master's degrees listed below, get the opportunity to complete an 8-week internship, in China, Mexico, Vietnam or Manchester in the UK
Feature
Yan Jiang graduated from Dundee with an MSc in Professional Accountancy. She shares her experiences with us.
News
For the first time in its history, the School of Business at the University of Dundee has formally established an Industry Advisory Board
Feature
Customer Service and Business Strategy Internship at American Express
Feature
John Hughes talks to us about his experience studying our BAcc Accountancy course
Feature
I am Jiayu Gu, a postgraduate student of the University of Dundee in 2020. My Master's degree was in Management and Entrepreneurship.
Feature
Filip Grzybowski completed his BAcc Accountancy degree, whilst also attaining various academic achievements. He has also secured an Audit Trainee role with Henderson Loggie, starting later this year.
News
We have recently signed up to the Principles for Responsible Management Education (PRME)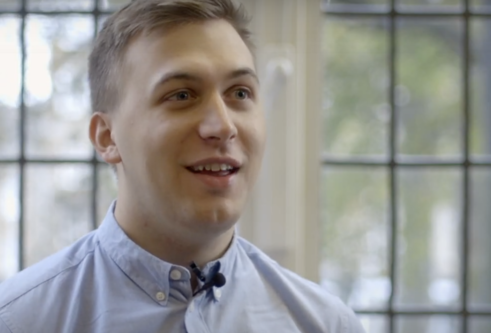 Feature
Ewan took full advantage of the programmes offered by Economic Futures and secured a summer internship with the Fraser of Allander Institute
Feature
Alexei Matveyev completed his BSc Business Economics with Marketing degree and is currently working as a Digital Marketing Manager for IBM UK, a role which he started in 2012.
Feature
After attending an employer talk on campus whilst in his final year, Hanad now finds himself working for Handelsbanken UK in a job he loves
Feature
Our students have the opportunity to spend two-weeks in China through a partnership we have established with the South Western University of Finance and Economics