Professors in Practice in the School of Business
Gordon Donald
Gordon Donald has more than 35 years' work experience including supporting entrepreneurs to scale and start new businesses.
Following a formative army career, roles have included consulting and business development in small to large corporations, focused on delivering sustainable, effective growth.
Gordon is a company founder and co-founder with experiences including chair of a charity and director of a social enterprise. More recently Gordon was responsible for innovation, commercialisation, and entrepreneurism at the University of Edinburgh, leading Edinburgh Innovations Ltd in securing new revenues and investment in its start-ups, funding for new centres, design and delivery of programmes and partnerships as well as international business development.
Neil Macleod
Neil Macleod , is an internationally experienced Senior Executive with more than 35 years experience in industry as a qualified accountant.
He has spent the bulk of that time working in various industries FCMG, logistics, light industrial manufacturing and heavy industrial manufacturing, and printing.
He spent the last 16 years working within Private Equity owned companies based in various parts of the world including Australia, Malaysi , Luxembourg and the USA . Neil has extensive experience in strategy development and implementation, M&A and managing several shareholder exits .
During Neil's career he has worked in large global multi-nationals and more recently in SME's with a particular focus on scale ups and transformational business change
Neil is a fellow of the Chartered Institute of Management Accountants, in addition to being a Trustee at Scouts Scotland. When he is not working, Neil can usually be found golfing at Gullane.
Andrew McLauchlan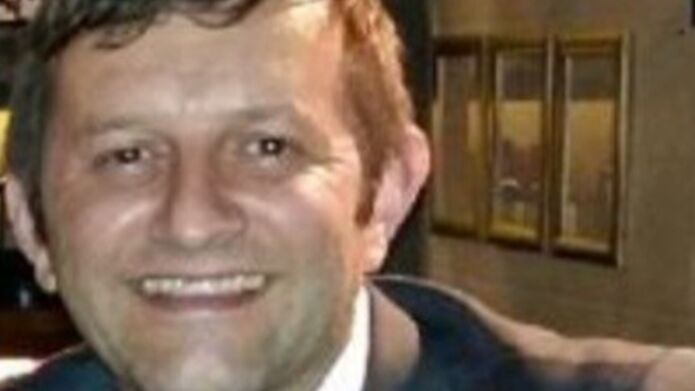 Lived and worked in the UK, APAC and the US, successfully building multi-million dollar in London and expanded the company to offices in Hong Kong and New York.
. In addition to running these businesses, Andrew was the sales lead for multiple sell side and buy side clients including, BAML, BNPP, Citi, Franklin Templeton, HSBC, JP Morgan, Macquarie and RBS.
Andrew eventually sold his stake in the business and is now in the corporate world with AWS - Global Financial Services.
Amr Moustafa
Amr is serial entrepreneur, Angel investor, start-ups Mentor and Entrepreneurial ecosystems researcher and consultant with a clear enthusiasm for innovation and social impact.
He has developed several successful ventures in Egypt, Dubai and UK throughout various business sectors such as; retail, construction, marketing and advertising, digital marketing and e-commerce.
Amr is currently the Co-Founder and CEO of Azolla travel, an online travel booking platform driven by sustainability and powered by technology. Azolla is aiming at establishing itself as a catalyst to the evolution of the sustainable travel ecosystem through technology and innovation.
Amr received his MBA degree from the university of Glasgow specialising in entrepreneurship, focusing in his research on entrepreneurial support organisations and ecosystems. His licensed studies in yoga and clinical hypnotherapy granted him with a better understanding of the human mind and behaviour. This has been a key point in focusing on social entrepreneurship as well as creating and supporting ventures with high social value and impact.
Lucy-Rose Walker
As a founder coach Lucy supports individuals and teams to create clarity, communication and consistency within their business and life!
She is an action oriented and innovative leader with a proven record of delivering significant growth within a fast paced environment.
Lucy-Rose is a natural people developer who shows up authentically with empathy and understanding. Through a mixture of coaching and mentoring she builds confidence in leaders to support them to achieve their version of success.
With a degree in psychology and 10 years working with business start-ups Lucy-Rose co-founded Entrepreneurial Spark (ES) in 2012 to support entrepreneurs. She grew the ES network to 12 accelerator Hubs operating across all four nations of the UK, in partnership with Natwest. Lucy-Rose has also published a bestselling book and podcast, Misadventures in Entrepreneuring, highlighting the real truth about how it feels everyday being an entrepreneur and running your own venture.
Scott Brady
Scott has ran a very successful facilities management company named Ecos Limited where he took on the role of Managing Director.
Over Scott's period in the Commercial sector he has carried out work in Pest Control, Recycling, Fire Extinguisher Maintenance programmes, Occupational Health and Safety, Court Work, Expert Witness services and criminal enforcement advice.
For over ten years up until 2014 Scott was the independent Legal & Safety advisor to the Scottish Wholesale Association representing many blue chip businesses which had a combined turnover of the members of the trade association that Scott advised was over £3.5bn. More recently, Scott and his wife, Alison, formed SB Global HR and Legal LLP.  The global legal advisory and support service has secured contracts in its first year of operation and now works on investigative legal projects in Denmark, Belgium, Singapore, Panama, Manilla, and London.  Ecos limited continues to operate as a separate successful legal entity. 
Previously Scott was appointed as the University of Dundee's first Entrepreneur-in-Residence, by Sir Pete Downes, Principal and Vice-Chancellor, in 2012. He was also appointed an Honorary Fellow of the University of Dundee in 2013 in recognition of the student career support he has given over fifteen years whilst Managing Director of Ecos Limited. He is very keen to support the School and given his track record, commitment, his academic background and industry experience I feel this justifies the position of Honorary Professor. There is much work to be undertaken in ensuring entrepreneurship and innovation plays a key role within the School and the University and with Scott's experience the hope is that he will be able to facilitate collaborations, links, networks etc. throughout the university as well as work with RIS, CfE and the other Schools and be involved in the creation of curriculum, teaching, and assisting and supporting the forthcoming exec education plans.