Stories from the University of Dundee
Latest press releases and features
University leaders strengthen Malawi's relationship with Dundee
University leaders from Dundee and Malawi came together to launch an innovative partnership model with the potential to transform lives and support communities across Malawi and beyond.
Read story →
Latest stories
Press release
A major international summit could be the last hope in ensuring safe and sustainable water supplies for the planet, a University of Dundee expert has warned.
Press release
Five University of Dundee academics are among the newest Fellows elected to the Royal Society of Edinburgh (RSE).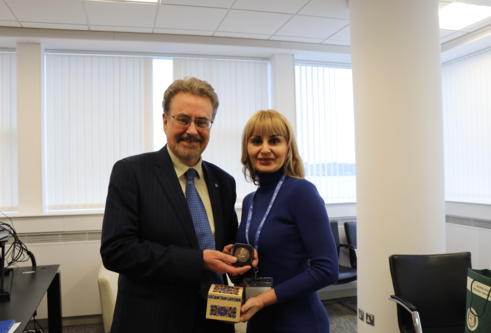 Press release
The University of Dundee has been commended for its support of medical students displaced by the war in Ukraine
Press release
University of Dundee researchers will work with people who use drugs to create a short film that aims to inform their peers about how their data is used in research
Press release
Professor Sir Philip Cohen was last night celebrated for his outstanding scientific career when he received a Lifetime Achievement Award at Scotland's Life Sciences Awards 2023 ceremony.