Industry
With our expertise and facilities, commercial ideas can go even further
1st in the UK for climate action
Times HE University Impact Rankings 2021
It's in our DNA
Keyhole surgery. Space technology. New treatments for cancer. Flat-screen technology.
Our technology breakthroughs have been delivering successful and life-changing commercial results for as long as we can remember.
We are in the top 20 universities in the UK
Guardian University Guide 2021
Scotland's most Innovative University
Reuters 2017
Let's work together to transform your ideas into commercial successes
Industry stories from the University of Dundee
Press Release
A record number of entrants will learn 'on the job' as part of this year's University of Dundee Graduate Apprenticeship programme.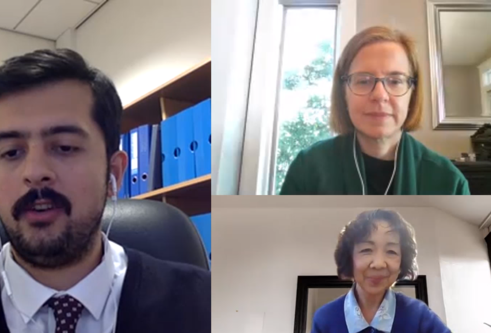 News
China's National Oil Companies (NOCs) play a vital yet under-appreciated role in the global energy system, securing oil and natural gas resources for import to the country from around the world.
Press Release
A University of Dundee-led programme that will train the next generation of barley researchers has received a multi-million pound investment.
"We go beyond 'state-of-the-art' research to find the building blocks of the universe."
Professor Amin Abdolvand