Industry
With our expertise and facilities, commercial ideas can go even further
"Our most important academic collaboration worldwide."
Pfizer
It's in our DNA
Keyhole surgery. Space technology. New treatments for cancer. Flat-screen technology.
Our technology breakthroughs have been delivering successful and life-changing commercial results for as long as we can remember.
One of the world's top 250 universities
Times HE World University Rankings 2019
Scotland's most Innovative University
Reuters 2017
Let's work together to transform your ideas into commercial successes
Industry stories from the University of Dundee
Press Release
The University of Dundee has been announced as a member of a £16 million consortium designed to drive innovation across major infrastructure projects in the UK.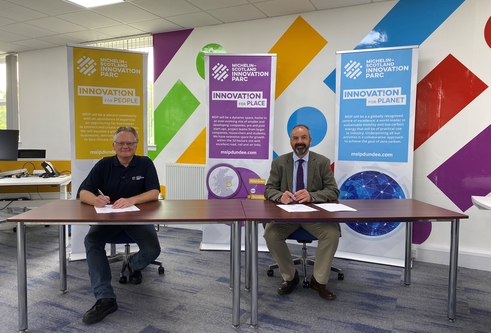 Press Release
The University of Dundee and Michelin Scotland Innovation Parc (MSIP) have announced a strategic partnership, with the signing of a Memorandum of Understanding
"We go beyond 'state-of-the-art' research to find the building blocks of the universe."
Professor Amin Abdolvand