Medical Research Council Protein Phosphorylation and Ubiquitylation Unit (MRC-PPU)
We study how eukaryotic cell biology is shaped by protein phosphorylation and ubiquitylation. Driven by our curiosity and passion to understand living creatures, our work aims to change lives by helping to cure human disease.
The MRC Protein Phosphorylation and Ubiquitylation Unit (PPU) is  a major research centre that focuses on the understanding of the biological roles of  phosphorylation and ubiquitylation and how disruption of these processes cause human diseases such as neurodegeneration, cancer, hypertension and immune disorders.
The ultimate goal of the Unit's research programmes is to help develop new improved strategies to treat disease. The MRC-PPU operates as a focal point between life scientists, pharmaceutical companies and clinicians to ensure that we make a critical contribution to medical research, together reaching a deeper understanding of disease.
Director
General Manager
Associates
News
Press release
Professor Sir Philip Cohen was last night celebrated for his outstanding scientific career when he received a Lifetime Achievement Award at Scotland's Life Sciences Awards 2023 ceremony.
News
Chiara Maniaci has become the latest MRC PPU group leader and has now opened her laboratory.
News
Review of the Year 20212 took place last week with the Dean, Julian Blow sharing the highlights of activity within the School from 2022.
Press release
A University of Dundee scientist has been awarded one of the most prestigious prizes in his field in recognition of his pioneering research into neurodegenerative disorders and work to develop novel therapies for Parkinson's disease.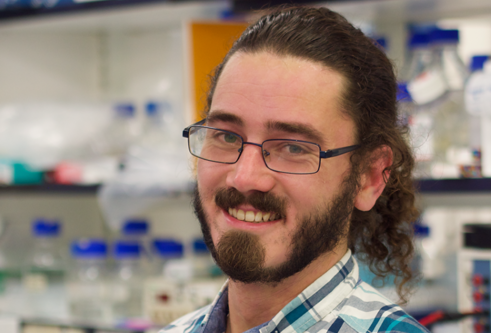 News
Tom Williams, who has been working as a postdoctoral researcher in Adrien Rousseau's group since 2019 has been awarded the British Society for Cell Biology (BSCB) postdoctoral researcher medal for 2023.
News
Parkinson's UK leadership team and people affected by the disease visited the University of Dundee to meet with local researchers to get an overview of the work that they do.