Public engagement in Life Sciences
Our outreach programmes aim to support Scotland's schools and their delivery of outcomes and aims around science, topical and ethical issues, careers, and interdisciplinary learning.
Public engagement is a crucial part of the research process and one that we at the School of Life Sciences are committed to doing well. We aim to use creative and engaging approaches to communicate our research and start dialogues about science and society. 
Events and partnerships gallery 
Our public engagement work is aimed at a diverse range of people, including schools, patient groups, families, and adult audiences. Each group allows us to learn from different viewpoints and experiences to make our research more relevant and impactful. We also work in partnership with organisations across Dundee and further afield. This allows us to learn from experts in many different fields and reach new audiences. Some examples of our engagement work are available to view in the following gallery: 
Gold Award from NCCPE
Faculty watermark awarded to School of Life Sciences in 2017
Institutional watermark awarded to University of Dundee in 2020
Public engagement news
News
CeTPD Outreach is a public engagement sub-team branching in the new Centre for Targeted Protein Degradation as part of the University's School of Life Sciences.
News
Review of the Year 20212 took place last week with the Dean, Julian Blow sharing the highlights of activity within the School from 2022.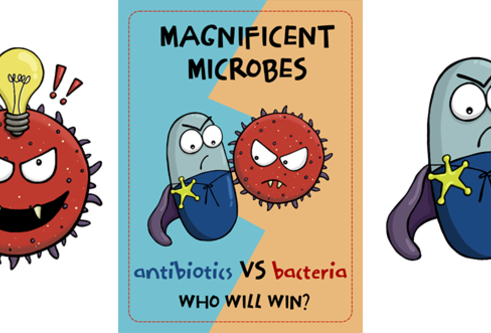 Feature
A news update about the Magnificent Microbes event featuring a weeklong programme of activities that could be done in schools, with a 'scientist Q&A' via Teams video at the end of the week to wrap everything up.