Contact
Email
Phone
+44 (0)1382 388163
Locations
Websites
Biography
Yogesh graduated with a Bachelor's degree in Chemical Engineering in 2000 from Birla Institute of Technology and Science (BITS), Pilani, India. He then went on to do a PhD in Immunology at the Max Planck Institute of Immunobiology and University of Freiburg in Germany, where he worked on B cell antigen receptor signalling and protein tyrosine kinase regulation. To apply structural biology methods to study cell signalling, Yogesh moved to Cambridge in 2009 to work at the MRC Laboratory of Molecular Biology. He was awarded a Marie Curie Intra-European Fellowship and an EMBO Long term fellowship to work on the structural basis driving linkage specificity in ubiquitin binding domains and in the ovarian tumour (OTU) family of deubiquitinases. In February 2013, Yogesh relocated to the MRC PPU to establish his research program, focussing on ubiquitin signalling mechanisms. In 2015 Yogesh received a prestigious ERC Starting Grant, and was selected as a EMBO Young Investigator. Yogesh is a recipient of the Lister Prize from the Lister Institute of Preventive Medicine.  
Research
Ubiquitin signalling mechanisms
An important role for the ubiquitin system is in the quality control and degradation 
of misfolded and damaged proteins, a process central to maintaining proteostasis. Ubiquitylation also has important non-degradative roles in signalling pathways. One of the ways ubiquitylation is able to mediate such a diverse array of functions is because a range of different ubiquitin signals can be formed. How does the cellular machinery distinguish between different ubiquitin signals to orchestrate a specific response? And what regulatory mechanisms ensure that ubiquitin signals are tightly regulated?
Our lab is interested in understanding (i) how ubiquitin and ubiquitin-like modifiers modulate protein degradation and proteostasis, and (ii) how ubiquitin signalling regulates T-lymphocyte biology and immune responses. To address these fundamental questions, we combine structural, biochemical and genetic approaches to uncover and understand the underlying pathways and mechanisms.
Our research has provided insights into the assembly and recognition of different ubiquitin signals. We recently discovered novel regulators of protein degradation that are highly conserved in evolution. Failure to degrade proteins in a timely manner is the underlying cause of diseases such as cancer and neurodegeneration. By studying how ubiquitylation regulates protein degradation and proteostasis we hope to better understand the molecular causes of disease that we can exploit for the development of effective therapeutic strategies.
View full research profile and publications
Stories
News
UFM1 is a ubiquitin-like protein conjugated to ribosomes and is important for secretory protein biogenesis and endoplasmic reticulum homeostasis.
News
Seven new papers have been published this month in The Biochemical Journal, representing a major collaboration between multiple groups at the Francis Crick Institute in London, University College London and The University of Dundee.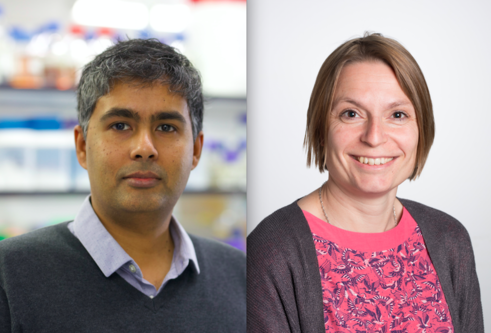 Press release
Two projects led by University of Dundee researchers have been awarded millions in funding to help develop their pioneering frontier research in life sciences. 
Research interests
Ubiquitin signalling mechanisms
Awards
Award
Year

Major Personal Funding Awards

/

ERC Consolidator Grant

2020