Wellcome Centre for Anti-Infectives Research (WCAIR)
Our centre brings together the Drug Discovery Unit, the Mode of Action group and the Parasitology research groups providing an integrated pathway from discovery science to pre-clinical candidate selection.
The vision for the Wellcome Centre for Anti-Infectives Research (WCAIR) is to help tackle the urgent unmet medical need and lack of drug discovery research for neglected tropical diseases (NTDs). This will be achieved by creating a world-leading hub for NTD drug discovery and being the collaborator of choice for academics, pharma and product development partnerships (PDPs) in the translation of discovery science into drug candidates.
WCAIR consolidates the existing world-leading NTD drug discovery expertise within the Division of Biological Chemistry and Drug Discovery bringing together the Drug Discovery Unit, the Mode of Action group and the Parasitology research groups providing an integrated pathway from discovery science to pre-clinical candidate selection.
WCAIR themes
Drug Discovery
WCAIR will deliver high-quality pre-clinical drug candidates for NTDs with an initial focus on visceral leishmaniasis (VL) and Chagas' disease (CD). To deliver solutions to the unmet medical and patient need research will address current key hindrances to timely drug development for NTDs creating new paradigms for NTD drug discovery. These include:
Innovate drug discovery approaches for VL and CD, including developing in silico and animal models that have improved prediction of Pharmacokinetic/Pharmacodynamic relationships and clinical efficacy.
Increased exploitation of novel drug targets, through structure-based drug discovery.
Develop tool compounds with known pharmacology to enable further understanding of parasite biology.
Improve the efficiency of drug discovery by establishing groups to facilitate compound scale up, compound purification and formatting.
Training
Develop and deliver a comprehensive training programme in drug discovery with an emphasis on capacity building in disease endemic countries.  A key component will be providing trainees with the opportunity to learn through working alongside researchers at WCAIR. If you would like to know more about the training programme please contact Susan Farrell.
Public engagement
Activities will be aimed at enhancing public awareness of the impact and need for new medicines for NTDs and developing the public's understanding of the drug discovery process and why it is important. One aspect of WCAIR's PE activities will be working with Dr Sarah Cook and the LifeSpace Science Art Research Gallery based in the School of Life Sciences. WCAIR will commission artists to work with our researchers to develop new pieces of art which help the public engage with our research. For further information and opportunities to partner with WCAIR  on PE activities please contact Ali Floyd.
Partnerships
WCAIR has many existing global collaborators, including:
GSK's kinetoplastid Discovery Performance Unit (DPU) (Tres Cantos, Spain; drug discovery),
John Kelly and Simon Croft (London School of Hygiene and Tropical Medicine; animal disease models
Louis Maes (University of Antwerp; animal disease models),
Drugs for Neglected Diseases initiative (DNDi, Geneva; general drug discovery and clinical development)
Medicines for Malaria Venture (clinical development of a potent oral anti-malarial candidate drug)
Watch Dr Charles Mowbray, Discovery Director at DNDi explain why DNDi have partnered with the Drug Discovery Unit and GSK to discover new pre-clinical drug candidates targeting two parasitic neglected tropical diseases, leishmaniasis and Chagas disease. 
The Centre is interested in forging new collaborations with partners which can help us contribute to our vision. If you would like to explore opportunities for working with WCAIR then please contact the Centre Manager, Catharine Goddard.
Director
Deputy Director
Stories
News
A collaboration between the research laboratories of Dr Mattie Pawlowic and Dr Susan Wyllie in the Wellcome Centre for Anti-Infectives Research at School of Life Sciences has generated a new tool that can be used for studying Cryptosporidium.
News
WCAIR has recently published its 6 year report, sharing our achievements since inception back in 2017.
News
New collaborative research led by the recently appointed University of Dundee Professor Marcus Lee.
News
Dr Susan Wyllie has been awarded the prestigious C.A. Wright Memorial Medal from the British Society for Parasitology in recognition of her outstanding contribution to the discipline.
News
Review of the Year 20212 took place last week with the Dean, Julian Blow sharing the highlights of activity within the School from 2022.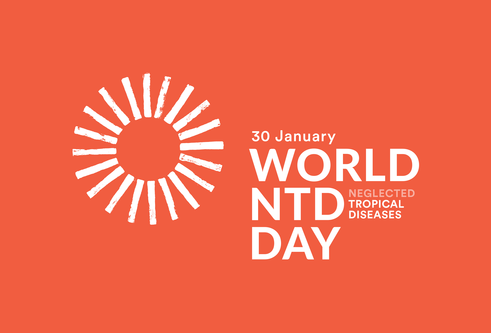 News
Monday January 30th, 2023 marks the fourth World Neglected Tropical Diseases (NTDs) Day, supporting a global movement to end NTDs.
News
We have a bumper crop of promotions this year as part of the 2022 Annual Review process for academic staff.
News
Our green space provides an educational resource to learn both about the history of medicines, as well as the ground-breaking drug discovery work going on inside our building.