Professor David Horn
FRSE
Contact
Email
Phone
+44 (0)1382 386286
Websites
Research
African trypanosomes are parasitic protists which cause sleeping sickness or Human African Trypanosomiasis (HAT) and the livestock disease, nagana. They are masters of antigenic variation and immune evasion in the host bloodstream. One goal is to understand the molecular mechanisms underlying this process. DNA repair is required to replace the active Variant Surface Glycoprotein (VSG) gene with a new VSG and VSG expression is monoallelic (at a telomere) so our work in this area focuses on understanding mechanisms of DNA recombination and monotelomeric gene expression.
We also seek to understand drug action and resistance. We recently identified >50 genes linked to drug action. Suramin uptake was shown to be via receptor (ISG75)-mediated endocytosis while an aquaglyceroporin (AQP2) controls melarsoprol-pentamidine cross-resistance; AQP2 has now also been linked to clinical cases of melarsoprol resistance.
Our exploitation of genome sequence data is underpinned by technology development. In particular, we have developed an RNAi library screening method called RNA Interference Target sequencing or RIT-seq. Our research is supported by the Wellcome Trust and the Medical Research Council and DH is a Wellcome Trust Senior Investigator.
View full research profile and publications
Stories
News
Review of the Year 20212 took place last week with the Dean, Julian Blow sharing the highlights of activity within the School from 2022.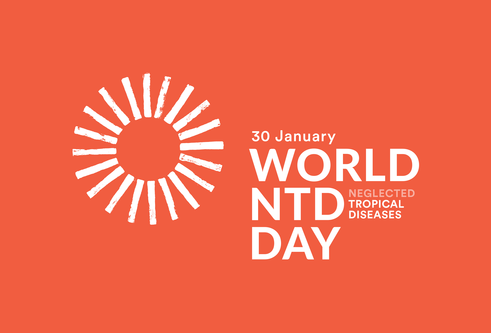 News
Monday January 30th, 2023 marks the fourth World Neglected Tropical Diseases (NTDs) Day, supporting a global movement to end NTDs.
News
A team from the Wellcome Centre for Anti-Infectives Research (WCAIR) at the University of Dundee has used a high-throughput genetic screen to decode mechanisms underpinning the trypanosome cell cycle.
Research interests
Antigenic variation, drug resistance and RNAi screens in trypanosomes
Awards
Award
Year

Innovator of the Year

2022

Major Personal Funding Awards

/

Wellcome Investigator Award

2019

International Science Prizes awarded since 1990

/

William Trager Award for Basic Parasitology

2019

Fellow of the Royal Society of Edinburgh

2017

National Sciences Prizes awarded since 1990

/

C.A. Wright Memorial Medal

2016

Major Personal Funding Awards

/

Wellcome Trust Senior Investigator Award

2012