Public Engagement in the School of Science and Engineering
We are committed to public engagement as part of University's Public Engagement Strategy
As a University, our mission is to transform lives locally and globally, through the creation, sharing and application of knowledge. Our world is a fascinating place. Examples of ground breaking science, technology, engineering and mathematics are all around us. 

Our team of staff and students are dedicated to creating a culture of curiosity, creativity and confidence throughout communities across Scotland, creating events, programmes and experiences that help us all understand a little bit more about the world around us.

Because when people come together, great things can happen.
Outer Space | Inner Space is an award winning collaboration between the School of Life Sciences' Centre for Gene Regulation and Expression and the School of Science and Engineering's discipline of Computing with Leisure and Culture Dundee. It brings together an interdisciplinary group of scientists with one of Dundee's iconic landmarks, the Mills Observatory – Britain's first purpose-built public observatory in order to develop an adaptable, accessible exploration space and activities under the theme of "Ways of Seeing" the invisible universe.
Stories
Press Release
Innovative designs for underwater travel, moon tours, floating vehicles powered by plastic, food waste and water, and even a self-flying solar-powered unicorn, are some of the many ideas submitted by schoolchildren for a University of Dundee competition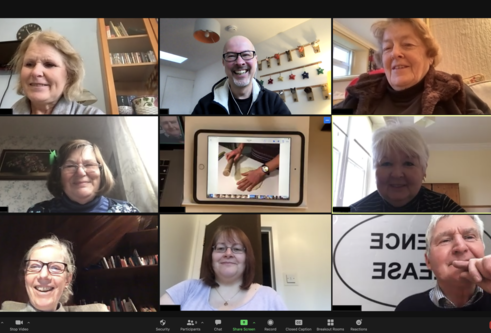 Press Release
Members of a University of Dundee support group for adults with the language impairment condition aphasia have worked with the Royal Scottish National Orchestra (RSNO) to create music that explores their ideas about the journey out of lockdown.
News
The Science@Home initiative developed by Dundee Science Centre, the School of Science and Engineering, and Dundee and Angus College aims to break down barriers to learning
Announcements
Accessibility
Accessible web content benefits individuals, businesses, and society but is often a challenging task