Public Engagement in the School of Science and Engineering
We are committed to public engagement as part of University's Public Engagement Strategy
As a University, our mission is to transform lives locally and globally, through the creation, sharing and application of knowledge. Our world is a fascinating place. Examples of ground breaking science, technology, engineering and mathematics are all around us.
Our team of staff and students are dedicated to creating a culture of curiosity, creativity and confidence throughout communities across Scotland, creating events, programmes and experiences that help us all understand a little bit more about the world around us.
Because when people come together, great things can happen.
Get involved
If you would like to get involved in any aspect of public engagement and outreach at the School, partner with us, or just to find out more about what we do, please get in touch.
Stories
Outer Space | Inner Space
Outer Space | Inner Space is an award-winning collaboration between the School of Life Sciences' Centre for Gene Regulation and Expression and the School of Science and Engineering's subject of Computing with Leisure and Culture Dundee. It brings together an interdisciplinary group of scientists with one of Dundee's iconic landmarks, the Mills Observatory – Britain's first purpose-built public observatory in order to develop an adaptable, accessible exploration space and activities under the theme of "Ways of Seeing" the invisible universe.
News
The House of Lords Science and Technology Committee is currently undertaking an inquiry into forensic science.
Press release
Researchers from the University of Dundee are inviting members of the public to help them interpret newly released ballistic and chemical datasets that will ultimately help support a fair and just criminal justice system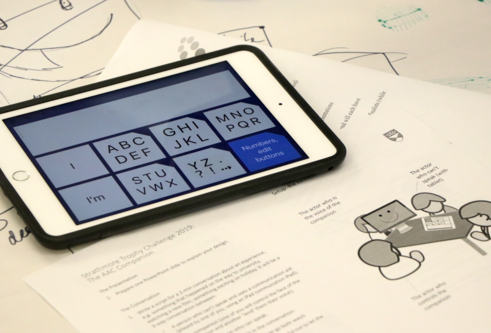 Press release
The University of Dundee is challenging the technologists of tomorrow to explore the Artificial Intelligence used by the likes of Alexa and Siri to help people with the most complex disabilities.
2020
The University of Dundee became the first academic institution in Scotland to sign-up to a new pledge, to help promote diversity in engineering, the Tomorrows Engineer Code.