School of Science and Engineering
Through our teaching and research, we bring together subjects in STEM to address global societal challenges and develop life-changing technologies
Stories
Feature
Author. Keynote Speaker. Presentation Skills Coach and Consultant. Who knew alumna Jay Surti used to be deathly afraid of public speaking?
Press Release
Staff and students are set to benefit from the expertise of one of the UK's leading engineers as the University of Dundee welcomes a new Visiting Professor
Press Release
Life's a beach for a University of Dundee student whose educational videos have received a coveted national award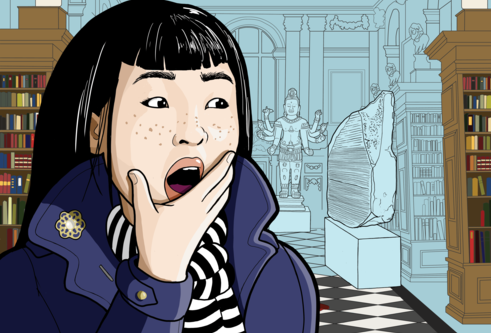 Press Release
The year is 1923 and Susie Sato finds herself investigating a murder when her great-uncle is found dead in his private museum, with an ancient Egyptian burial dagger protruding from his back.
Press Release
It was a crime that shocked early 20th century society and attracted international coverage – the apparently motiveless killing of an elderly spinster in her home.
Feature
Congratulations to all our graduands and to our undergraduate students who have been awarded prizes by the School of Science and Engineering
News
The University of Dundee has been awarded the highest level of accreditation for their BEng Civil Engineering Graduate Apprenticeship Degree, from the Joint Board of Monitors.
News
A group of students from across the University of Dundee have designed and manufactured a new drone that scored the most points overall of a team from the UK in the global IMechE UAS Challenge 2021.
Press Release
Innovative designs for underwater travel, moon tours, floating vehicles powered by plastic, food waste and water, and even a self-flying solar-powered unicorn, are some of the many ideas submitted by schoolchildren for a University of Dundee competition
Feature
A forensic artist and facial anthropologist who is best known for his work on the tsantsa or shrunken heads, Dr Tobias Houlton has begun a new role at the University of Dundee,