School of Science and Engineering
Through our teaching and research, we bring together subjects in STEM to address global societal challenges and develop life-changing technologies
Number 1 in the UK for Medical Technology
Complete University Guide 2021
Stories
Feature
A forensic artist and facial anthropologist who is best known for his work on the tsantsa or shrunken heads, Dr Tobias Houlton has begun a new role at the University of Dundee,
Press Release
Organisers of a University of Dundee event hope to spark new ideas about how to encourage traditionally underrepresented groups to choose STEM subjects - science, technology, engineering, and mathematics
Press Release
Engineering experts at the University of Dundee are preparing to make waves in the ocean energy industry with new anchoring technology for the next generation of offshore power generating devices
Feature
The Leverhulme Research Centre for Forensic Science (LRCFS) is a £10 million 10-year interdisciplinary research centre established in 2016 engaging interdisciplinary research across all the University's research themes.
Feature
Our space research dates back to breakthroughs in aerospace engineering and space technology, such as R&D taken forward by our spinout company STAR-Dundee, which specialises in spacecraft on-board data-handling and processing technologies.
Press Release
The University of Dundee, with its partner Central South University (CSU), is proud to announce the launch of a new joint education institute in China, called the Dundee International Institute of Central South University (DIICSU).
Press Release
A University of Dundee undergraduate who was given a life-changing diagnosis during his studies has hopes of changing the face of total artificial heart technology after becoming a finalist for a national award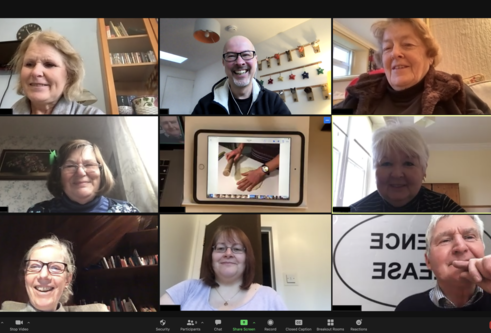 Press Release
Members of a University of Dundee support group for adults with the language impairment condition aphasia have worked with the Royal Scottish National Orchestra (RSNO) to create music that explores their ideas about the journey out of lockdown.
Feature
From a young age, Harris Angeli spent his time designing and creating mechanical parts for his projects. With a fascination with Space, it was no secret that he wanted to broaden his horizons beyond this planet.
News
Student, Eszti Somjai, has organised a virtual panel event, "Human vs Creature - An Evening of Comparative Anatomy".