Stories from the School of Business
Announcements
Research/publications
Dr Dooruj Rambaccussing and Dr Andrzej Kwiatkowski have secured publication of their work for the special issue "Text-based data and forecasting" in the International Journal of Forecasting.
Public engagement
Over the last few weeks, the School of Business has embarked on producing a series of interviews, from our home locations
Student experience
Students from across Scotland took part in an Apprentice Day at Edrington-Beam Suntory UK, organised by the The Marketing Society. We were delighted to see some of our own students enjoying the opportunity.
We have recently signed up to the Principles for Responsible Management Education (PRME)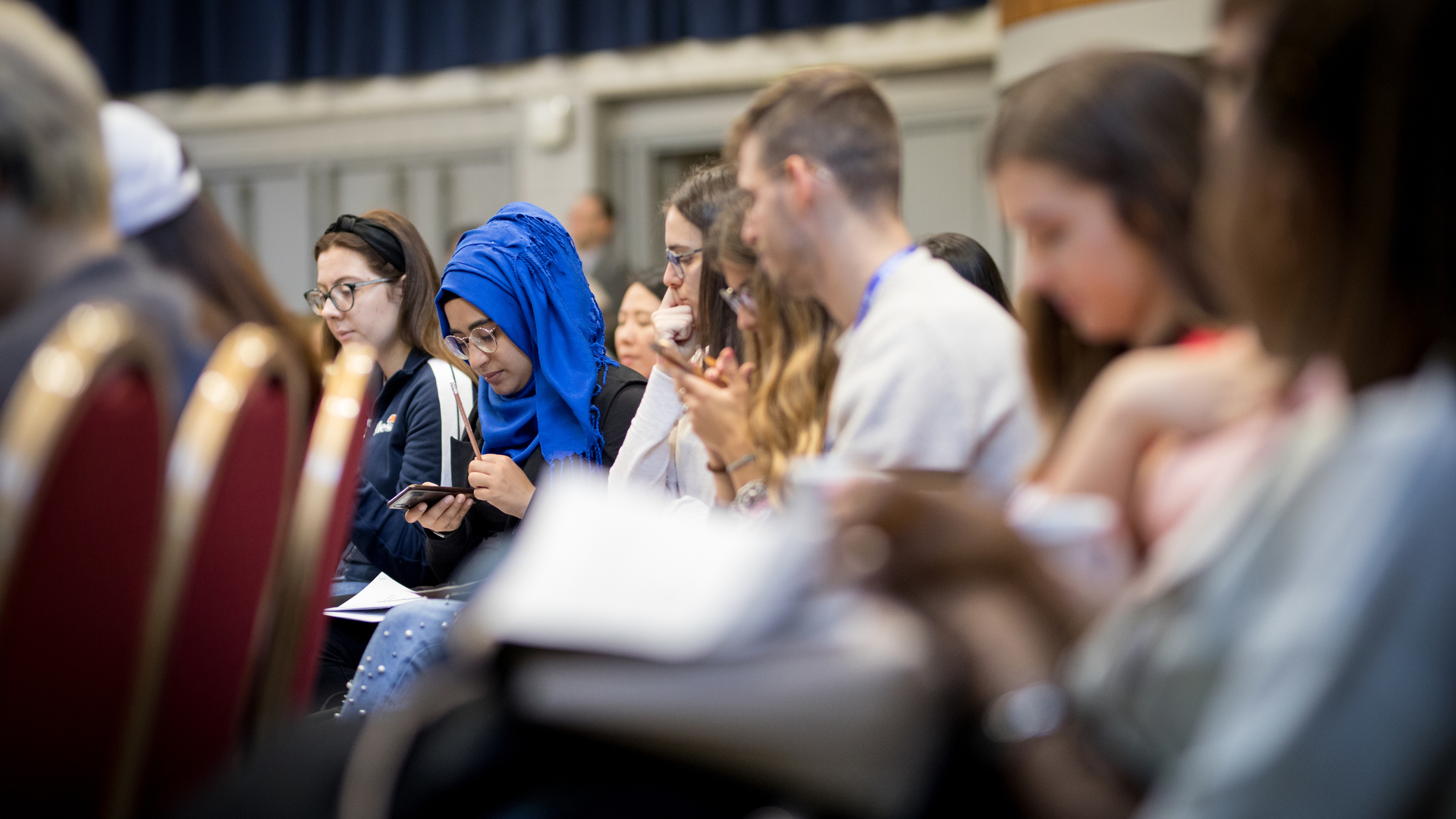 Student experience
Our business challenge week offers our new master's students the chance to get to know each other, and the staff. It also gets them thinking strategy and business from day one of their studies.
Student work
Congratulations and well done to all our 3rd year Advanced Financial Accounting students who participated in a mock CPD workshop as part of their assessed coursework
Talks
Bob Keiller is an entrepreneur and businessman with a passion for inspiring others – he mentors CEOs, coaches entrepreneurs and trains teams from the third sector on change leadership and business storytelling
Public engagement
A new exhibition at the University of Dundee will showcase the extraordinary lives of suffragette Sylvia Pankhurst and her partner, the Italian radical Silvio Corio
Staff appointments
Two of our academics have been appointed as visiting professors in Australian universities
Collaboration
Prof. Paul Allanson has hosted a number of meetings over the last 18 months, leading to the establishment of Scottish Health Economics (SHE) to support, promote and further develop Health Economics in Scotland
Talks
Dr Keith Dinnie, Head of Management and Marketing, has returned from China where he delivered guest talks in Changsha, Hunan Province and Zhuhai, Guangdong Province
Student opportunities
Our student-led Marketing Society recently hosted a LinkedIn masterclass event
Awards and accolades
Congratulations to Prof. Robin Roslender for recently being awarded a "BAFA Lifetime Achievement Award"
Student work
PhD Student Katie Sinclair awarded 'Best Development Paper' in the Human Resource Management special interest group at the British Academy of Management
Awards and accolades
The PIEoneer Awards celebrate innovation and achievement in international education
As students return in September, it is always a busy time welcoming them back onto campus, and hundreds onto campus for the very first time.
Student opportunities
The Saltire Scholar Internship Programme prepares university students in their penultimate year of study by undertaking commercially valuable projects in Scotland and all over the world
Staff appointments
Professor Graeme Martin from the School of Business has been appointed as a non-executive Board Member for NHS Tayside by the Cabinet Secretary for Health for four years from 1 January, 2019
Student opportunities
Last month (February) saw our Specialist Business Skills for Success programme run for the second time this academic year with the Business Schools MSc students.
Awards and accolades
We are delighted to announce the sponsorship of our latest Dundee Stars ice hockey player for the 2019/20 season
Staff appointments
Dr Norin Arshed, Senior Lecturer in Entrepreneurship and Innovation in the School of Business, has just been appointed by the Scottish Government as Independent Advisor to the Minister for Business, Fair Work and Skills for Women in Enterprise
Talks
Dr Keith Dinnie, Head of Management and Marketing at the School of Business (UDSB), has returned from Tokyo where he was invited by the Japan Transport and Tourism Research Institute (JTTRI) to deliver a keynote speech at the 'International Symposium on Current Worldwide Trends in National Branding and its Necessity for Japan, in particular for Tourism looking forward to the Olympic legacy in the post-2020 Era'
Talks
Grace Chocolates is an inspirational Scottish business setup in 2017. The business manufactures handmade chocolates with the support of women who have touched the Scottish criminal justice system and are choosing to make positive changes in their lives.
Student opportunities
This is the second year that our MSc Professional Accountancy students have been invited to visit the ACCA headquarters in Glasgow
Conferences
The University of Dundee, School of Business recently hosted the inaugural conference of the Centre for Qualitative Research in Finance
Research/publications
Published by Palgrave Macmillan in the framework of the Campaign on Academic Excellence
Talks
Prof. Graeme Martin was in the Netherlands last week presenting at the University of Twente
Dr Duncan Pickard received the annotated works of Henry George from the Henry George Foundation and we were delighted to welcome him to the School of Business this week as he offered them up to us as a gift