News
Dundee students visit the Southwestern University of Finance and Economics in China
Published on 23 August 2023
The University of Dundee representatives at Southwestern University of Finance and Economics (SWUFE) based in Wenjiang, Chengdu, Sichuan had an interesting and eye-opening experience in China.
Over the two weeks we attended lectures building on our knowledge about business, finance and economics, but also had the opportunity to explore international trade and relations, cultural differences between China and western countries, and the development and COVID recovery.
We quickly settled into the way of life in China with the help of our student ambassadors who looked after us very well, giving us recommendations to local places, helping us find our way around, and taught us some Chinese.
Monday 26th July, we had our introduction session getting to know each other better and the other Chinese students. We had to introduce ourselves with three photos and there was a wide range of interests and hobbies, most students themselves are from Scotland but we also had students from Northern Ireland, Ireland, Spain, Israel, and Egypt. We then attended the Opening Ceremony of the Global Academy 2023, which showcased the best of SWUFE and Sichuan! 
Over the next couple of days, we had a busy schedule with lecturers about 'China in the eyes of a foreigner' and 'The development of Chengdu'. We were taken to hotpot with our ambassadors which was a delicious, spicy sharing meal, which gave us time to bond over the love of Sichuan food. 
With our free time many of us took the metro to visit the centre of Chengdu to see the hustle and bustle of the city. We quickly found our feet with the metro.
The last day of June, saw the students travel to the Panda Research Centre. Everyone was excited to see the Giant Pandas and Red Pandas in Chengdu, and they did not disappoint. The ambassadors then put on a Chinese fete for us which involved challenges and competitions against each other to get points for prizes, this was great fun, and we all appreciated the work and effort the ambassadors and staff put in to hosting us.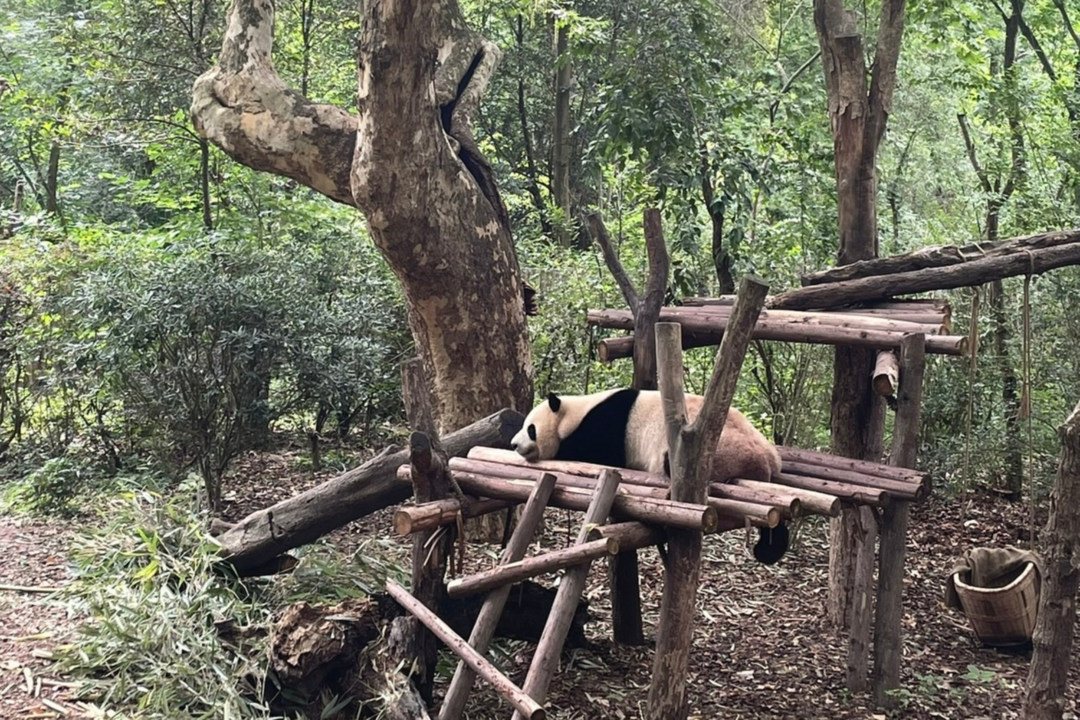 The visit to Dujiang Dam and Dijiangyan Irrigation System, which is a UNESCO World Heritage Site, allowed us to explore the irrigation system constructed around 256 BC, which is one of the oldest surviving systems in the world. 
We had a range of activities and lectures from taking part in Tai Chi, to learning about Chinese medicine. We also had the opportunity to dress in traditional Hanfu costumes which represented different dynasties in China, we then wore these to Du Fu cottage where many Chinese people asked for photos with us, and the compliments flowed, which made us feel very welcome. 
Our final couple of days at the Global Academy went by very quickly. As a group that had bonded so well and built lasting friendships with our ambassadors, and other Chinese students, we made dumplings together and ate these at our final meal together, this was a fitting end to our time in Chengdu.
We all have our own personal thoughts of Chengdu, but it is safe to say they are all positive and the memories and experiences will stay with us. We return to university with a bold insight into China, and can use our learning experiences in our future studies within the School of Business. 
If you have the opportunity to attend a summer exchange or Global Academy whether at SWUFE or elsewhere, apply and make the most of it, it is an opportunity not to be missed! 
By Mark Simms
BSc (Hons) Business Management