Dundee Law School
Learn in an inclusive and friendly environment, where you can develop your legal skills and prepare for your future career in law
In the top 15 for Law in the UK
The Sunday Times Good University Guide 2023 and Guardian University Guide 2023
Top 125 Law Schools globally
The Times Higher Education World University Rankings 2023
Our academics, many of whom are leaders in their fields, will challenge and support you throughout your studies.
You will learn and develop both legal and transferable skills such as the ability to understand and analyse complex materials, and present persuasive arguments orally and in writing. This will set you on the path to future career success.
Stories
News
Sean Whittaker's presentation to the Centre for Law and the Environment
News
Thursday will see the University of Dundee host the first event of its kind, bringing together leading experts to discuss the transition to a low carbon economy.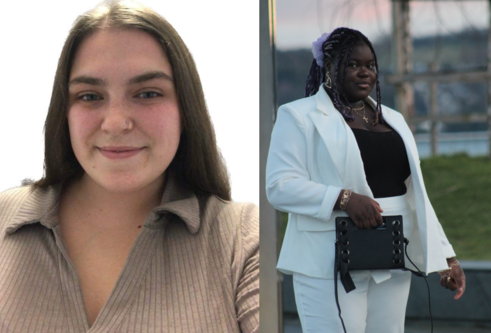 Press release
Two Dundee students were last week commended for their academic aptitude and outstanding contribution to community life at the annual targetjobs Undergraduate of the Year awards.
News
Presentation to the Scottish Public Information Forum
Press release
One of Britain's leading legal figures will discuss how political and social upheaval is influencing human rights law at an event hosted at the University of Dundee.
News
Chosen for an internship through the Saltire Scholars programme by Entrepreneurial Scotland, Matthew Gibson-Smith had the opportunity to experience life in an American law firm.
News
Interview with the United Nations Convention Against Corruption Coalition
News
Chairing the Holyrood Freedom of Information Annual Conference 2022
News
Securing a PhD was not Bérénice Lemoine's original plan, but time spent studying for an LLM at the University of Dundee changed the course of her life
News
Providing evidence to the Scottish Government on Brexit and the Aarhus Convention
Contact information
Address
Scrymgeour Building
University of Dundee
Dundee DD1 4HN
United Kingdom
Enquiries
+44 (0)1382 386472 or +44 (0)1382 386736