International Marketing MSc
Learn about the traditional principles of marketing and the latest digital trends and marketing solutions across international markets
Location
Dundee City Campus
Marketing as a business discipline changes continuously, due to the ever-developing range of digital channels and solutions available to target, communicate, and engage with customers. Significant development has also taken place around the availability and access to customer data, online trends and market research, which is very important for understanding customer behaviours and as an important stage of marketing planning.
As well as covering the traditional founding concepts and theories of marketing, you will also develop knowledge in social media marketing, digital marketing, content generation, digital tracking, and data analysis. You will understand the practical side of marketing tools and learn the pros and cons of each, for the professional marketer.
Accredited by the Chartered Institute of Marketing (CIM).
Open to business and non-business graduates
This degree is suitable for graduates who have completed a bachelor's degree in a business subject, and those who have a bachelor degree in a subject different to business.
Course structure
We offer you the opportunity to study our MSc International Marketing, or MSc International Marketing combined with another business topic. Our degrees are flexible, and this gives you the chance to focus on a specific area that interests you. It also shows future employers where your specific interests and skills are. There are five International Marketing degree options for you to choose from, we refer to these as specialist pathways. The option you choose to study is what will be printed on your graduating certificate.
All the MSc International Marketing degrees are made up of a range core modules (ones you must study) and a range of optional modules. In total, you will study nine modules across an MSc degree.
"I chose Dundee because it allowed me to start the degree in January. I also liked how I was able to choose a specialist area as part of the degree. I chose the Digital/Social Media pathway. "
Wendy Morgan, International Marketing graduate
Global internships
As part of this degree, you will have the opportunity to do an eight-week internship matched to your chosen industry in China, Mexico, Vietnam, or Manchester (UK). This is a once in a lifetime opportunity and a great addition to your CV, supporting your future career aspirations and demonstrating commitment to future employers.
Jasmin Hirn
Jasmin from Germany, studied MSc International Marketing. Now a FT Regional Sales Manager, she looks back on her journey with us.
Read story →
CIM Accreditation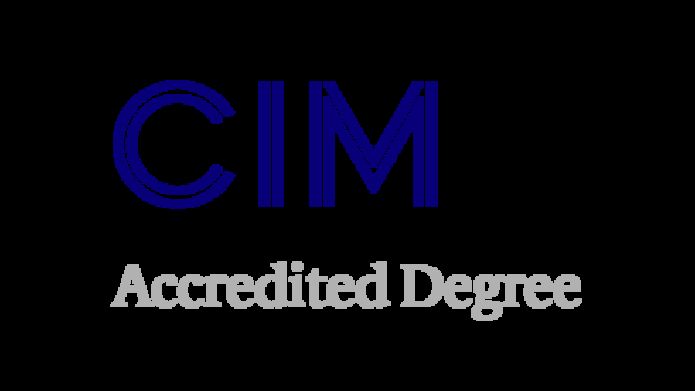 Accredited by the Chartered Institute of Marketing (CIM).
Settle into your course
We will help you settle in at the start of your degree:
Week 1 – you'll meet your Programme Leader and your Adviser of Studies will help you choose your modules and give you advice on the available pathways.
Week 2 – our Moving Up to Business module provides you with the business basics that you need to be ready for the start of teaching
Week 3 – our main teaching block begins
Specialist Management English for Business modules
English is the worldwide language of business. If English isn't your first language, we will offer you two free English language modules that will focus on words and terminology that are used in business. These modules are an important signal to employers of your commitment to English language skills. They will also help you to feel confident in communicating when you start your business career.
Contact our enquiry team
If you have any questions about the admissions process, studying, or living in Dundee, please contact us