International Marketing MSc
The Master's in International Marketing ensures you develop an understanding of both traditional & modern marketing concepts. It focuses on Digital Marketing, Strategy, Brand and Social Media.
Duration
12 months (full time)
Location
Dundee City Campus
International Marketing is the application of marketing principles to satisfy the diverse needs and wants of different people living across the world – marketing as a business discipline is constantly evolving, due to the ever-developing range of digital channels and solutions available to target, communicate, and engage with customers.
Our MSc International Marketing programme covers the traditional founding concepts and theories of marketing, and is a course suited for both those who want to build on their first-degree in a business-related subject, or those seeking to acquire new academic and practical skills having completed a bachelor's degree in a subject different to business. Across the duration of the master's programme, you will develop knowledge in a wide range of areas, including Digital Marketing, Marketing Strategy, Brand Management and Social Media, preparing you as best possible for graduate employment.
Accredited by the Chartered Institute of Marketing (CIM)
Open to business and non-business graduates
This degree is suitable for graduates who have completed a bachelor's degree in a business subject, and those who have a bachelor degree in a subject different to business.
Course structure
In addition to our standard MSc International Marketing, we provide you with the flexibility to study International Marketing alongside another business topic, allowing you to focus on an area that interests you. This means that when it comes to graduating, you can highlight to future employers where your specific skills and interests are. We have 5 International Marketing degree options (specialist pathways) for you to choose from, including an MSc in International Marketing and Branding, International Marketing and Management, and Digital and Social Media Marketing.
All the MSc International Marketing degrees are made up of core modules (ones you must study) and a range of optional modules. In total, you will study nine modules across an MSc degree.
"I chose Dundee because it allowed me to start the degree in January. I also liked how I was able to choose a specialist area as part of the degree. I chose the Digital/Social Media pathway. "
Wendy Morgan, International Marketing graduate
Global internships
As part of this degree, you will have the opportunity to do an eight-week internship matched to your chosen industry in China, Vietnam, or Manchester (UK). This is a once in a lifetime opportunity and a great addition to your CV, supporting your future career aspirations and demonstrating commitment to future employers.
Jasmin Hirn
Jasmin from Germany, studied MSc International Marketing. Now a FT Regional Sales Manager, she looks back on her journey with us.
Read story →
CIM Accreditation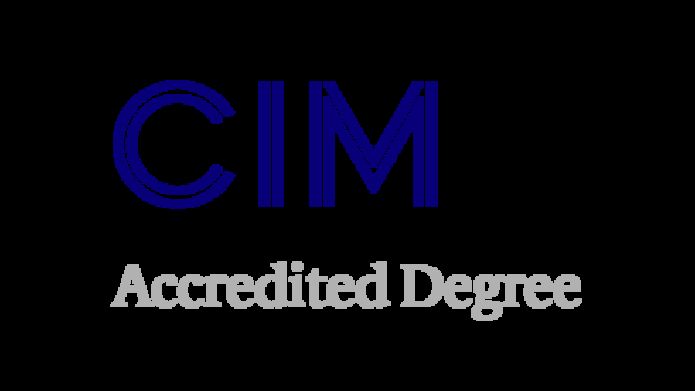 Accredited by the Chartered Institute of Marketing (CIM).
Association to Advance Collegiate Schools of Business (AACSB)
AACSB accreditation ensures that business schools meet the highest standards of excellence in teaching, research, curriculum, and learner success.
Settle into your course
We will help you settle in at the start of your degree:
Week 1 – you'll meet your Programme Leader and your Adviser of Studies will help you choose your modules and give you advice on the available pathways.
Week 2 – our Moving Up to Business module provides you with the business basics that you need to be ready for the start of teaching
Week 3 – our main teaching block begins
Specialist Management English for Business modules
English is the worldwide language of business. If English isn't your first language, we will offer you two free English language modules that will focus on words and terminology that are used in business. These modules are an important signal to employers of your commitment to English language skills. They will also help you to feel confident in communicating when you start your business career.
Contact our enquiry team
If you have any questions about the admissions process, studying, or living in Dundee, please contact us