Student Funding
Student Funding provides finance related support to students at the University of Dundee.
Guides
Information to help you get financial support while you are a student.
Blackbullion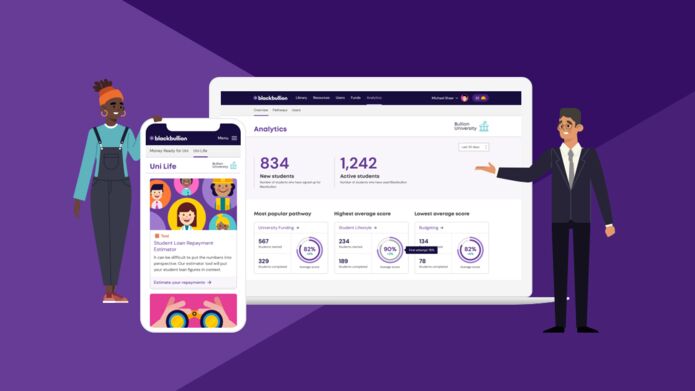 Blackbullion is a learning platform that helps students get to grips with all things money related. It helps you make informed financial decisions and is full of useful articles, videos, and support materials. It covers things like budgeting, managing debt, and overdrafts.
Blackbullion is free for University of Dundee students to access. You will need to register with your UoD login details when you create your account.
Get free period products
A wide range of free period products are available across campus courtesy of the Period Power Project.  This project aims to increase sustainable product provision and menstrual education across the University. Our approach is inclusive, and accessible to everyone.
If you'd like to access any free period products, please visit Student Funding during our opening hours.
We will be closed Thursday 16 November from 10:00-14:00. We will be open again in the afternoon from14:00-16:00
Getting support when we're closed
If you feel you need to speak with someone about your financial situation outside our normal working hours, please seek assistance from the following agencies, most are available 24/7.
For information how to access foodbanks in Dundee, see Dundee Foodbank website.
Subscribe to our newsletter