Dr Daniel Cook
Reader in English Literature
Contact
Email
Phone
+44 (0)1382 384415
Websites
Biography
Dr Daniel Cook is the School's Associate Dean for Education and Student Experience and a Reader in English Literature. His research interests include 18th- and 19th-century Scottish, Irish and English literature, Gothic literature, the history of reading, book history (production, transmission and reception), form and genre (fiction, poetry, and drama), and authorship and adaptation in theory and practice. Authors of specific interest include Jonathan Swift, Daniel Defoe, Jane Austen, Mary Shelley, Lord Byron, and Walter Scott.
Before joining Dundee, Daniel was a Visiting Assistant Professor at the University of Wisconsin-Madison, as well as a Donald and Mary Hyde Fellow at Harvard. He held a Leverhulme Early Career Research Fellowship at the University of Bristol and, before that, an AHRC Research Fellowship on the Cambridge Edition of the Works of Jonathan Swift. Daniel completed his PhD at the University of Cambridge. Since then, he has received visiting library fellowships from Yale and Oxford.
Daniel currently serves on the editorial boards of Authorship, The Scriblerian, and The Literary Encyclopedia, and on the executive committees of the Universities Committee for Scottish Literature, The Thomas Chatterton Society, and the British Association for Romantic Studies. He is the Associate Director of Dundee's Centre for Scottish Culture and head of the Dundee Gothic Group. He has delivered public talks throughout Europe and North America, and regularly contributes to BBC Radio, The Conversation, and other media outlets.
Research
Daniel is the author of Walter Scott and Short Fiction (Edinburgh University Press, 2021), Reading Swift's Poetry (Cambridge University Press, 2020), and Thomas Chatterton and Neglected Genius, 1760-1830 (Palgrave Macmillan, 2013). As well as editing essay collections and anthologies for Cambridge University Press, Oxford University Press, and Palgrave Macmillan, he has produced critical editions of Gulliver's Travels, Frankenstein, and The Private Memoirs and Confessions of a Justified Sinner, among other works. In addition to numerous book chapters in volumes published by Cambridge University Press, Oxford University Press, Palgrave Macmillan, Routledge, and other major presses, his articles have appeared in leading peer-reviewed journals, including Restoration, Journal for Eighteenth-Century Studies, Romanticism, European Romantic Review, Gothic Studies, Essays in Criticism, Philological Quarterly, and Review of English Studies. Creative outputs include a graphic novel, Walter Scott's Scottish Tales (UniVerse, 2021), and two plays for Playing Small Parts, Gulliver! A Fantastical Pantomime (2017) and Frankenstein Returns! (2018).
View full research profile and publications
Teaching
Undergraduate:
Postgraduate:
Daniel won the Creative Teaching: Recognising Innovative Practice Award at the College Teaching and Good Practice Awards, University of Dundee. He has supervised more than a dozen PhD projects on topics ranging from bibliotherapy and children's literature to contemporary Gothic literature.
Stories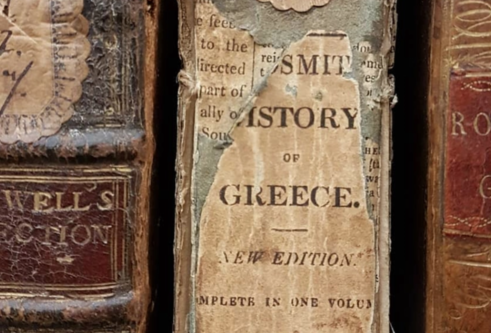 Press release
Everyone has a story to tell, even if they don't know it yet, and a University of Dundee festival celebrating all things bookish will help members of the public find their own literary voices next week
Press release
Thursday 3 March marks World Book Day, an annual celebration of literature aimed at promoting the joy of reading to younger generations.
Press release
The University of Dundee's Centre for Scottish Culture will next week host a celebration of the 250th birthday of one of Scotland's most illustrious writers.
Awards
| Award | Year |
| --- | --- |
| Engaged Researcher of the Year | 2018 |
| Commendation for Engagement Project of the Year | 2017 |