School of Humanities
Expanding understanding of the world's culture and creativity through critical reflection and practice in history, literature, comics, film, creative writing, philosophy, modern languages, and archival education
Joint top in UK for overall student satisfaction in English Studies
National Student Survey 2020
Number 2 in Scotland for Modern Languages
The Guardian University Guide 2020
We conduct pioneering cross-disciplinary research and teaching in the Creative Economy. We combine close ties to the local community with international impact, reflecting and contributing to the dynamism of a transforming city.
The School of Humanities prides itself on its world class and research-driven commitment to promoting the critical understanding of culture and society through interdisciplinary linkages across its full range of subjects from Archives, English and History through to Languages and Philosophy.
The School demonstrates such commitment to excellence across its discipline areas in particular via research clusters focused on Comic Studies, Continental Philosophy, Global History, and Scottish Culture.
Stories in Humanities
Press Release
A new edition of one of the most influential Scottish novels of all time will be launched when the Dundee Gothic Group, on behalf of the University of Dundee, hosts a 250th birthday party for its author later this week
Press Release
The University of Dundee has received a seven-figure funding boost as part of a multi-million pound investment in research organisations across the UK.
Press Release
The life of a local disabled rights advocate will be celebrated as the University of Dundee marks UK Disability History Month.
Press Release
Graduates from the University of Dundee have been named among Europe's elite after the winners were announced for the Global Undergraduate Awards 2020.
Press Release
The moon has fired the imagination of storytellers for centuries and the extravagant tales of alien life they created will help explore what it means to be human at the University of Dundee next month.
Feature
Everyone in the School of Humanities was devastated to hear of the death of our much-loved colleague and friend, Eddie Small
Press Release
Students from the University of Dundee have collaborated with V&A Dundee to create a collection of writing and art inspired by the museum and its galleries.
Press Release
A University of Dundee graduate followed in the footsteps of one of the city's most famous citizens to research her new collection of poetry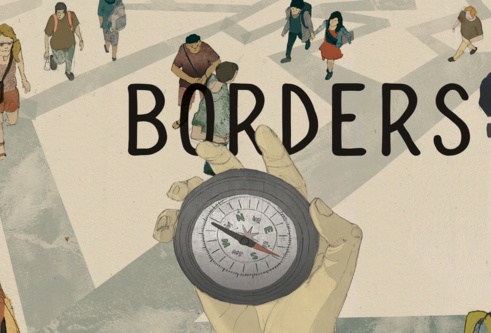 Press Release
Two University of Dundee graduates have scooped top prize in a prestigious online competition.
Contact information
Address
School of Humanities
University of Dundee
Nethergate
Dundee DD1 4HN
Scotland, UK
Enquiries
+44 (0)1382 384445