School of Humanities, Social Sciences and Law
A dynamic, modern, and integrated school that brings together a range of disciplines from across the social sciences, humanities, and related professional programmes.
Number 1 in the UK for Graduate Prospects for Social Work
The Sunday Times Good University Guide 2023
Number 1 in StudentCrowd 5 best Scottish universities
StudentCrowd 2022
The School comprises five divisions:
Dundee Law School
Education and Society
Energy, Environment, and Society
Humanities
Psychology
Our mission is to build a high-quality and inspirational environment for education, research, and social impact that will be known for its innovative approaches to the human and cultural sciences, and for addressing the major challenges faced by society in their local, national, and global contexts.
Stories
Press release
Engrained negative thinking about postsecondary prospects is contributing to high levels of youth unemployment in Scotland's most disadvantaged communities, according to new research from the University of Dundee and The Kelvin Centre.
News
Chosen for an internship through the Saltire Scholars programme by Entrepreneurial Scotland, Matthew Gibson-Smith had the opportunity to experience life in an American law firm.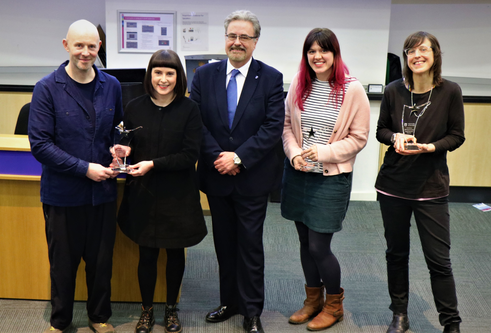 Press release
Stephen Fry has lavished praise on University of Dundee staff and students for their success in involving the public in academic research projects.
News
Interview with the United Nations Convention Against Corruption Coalition
Press release
A Bangalore student whose mental health experiences have inspired his academic career has won a prestigious scholarship honouring Scotland's first non-white elected politician.
Contact information
Address
School of Humanities, Social Sciences, and Law
University of Dundee
Nethergate
Dundee DD1 4HN
Scotland, UK