Professor Chris Murray
Professor
Contact
Email
Phone
+44 (0)1382 384907
Locations
Biography
Professor Christopher Murray is Chair of Comics Studies and Associate Dean for Knowledge Exchange and Partnerships at the School of Humanities, University of Dundee. He is Director of the Scottish Centre for Comics Studies and Dundee Comics Creative Space.
Murray co-edits Studies in Comics, a peer-reviewed academic journal and is co-organiser of the International Graphic Novel and Comics Conference. He researches British Comics, superhero comics, horror comics, and is particularly interested in the work of writers Grant Morrison and Alan Moore.
Murray also works on Public Information Comics, and has authored several comics for research projects and public engagement purposes.
Teaching
Comics Studies
Film Studies
English
Stories
Feature
With a prominent research-intensive School of Art & Design and research strengths in Humanities, we have a long history of research in collaboration with the creative industries, locally, nationally and internationally in a number of ways.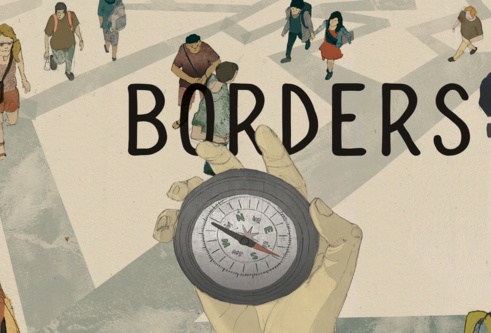 Press Release
Two University of Dundee graduates have scooped top prize in a prestigious online competition.
Press Release
The worldwide success of a University of Dundee comic raising awareness of a common but poorly understood medical condition has led to a Spanish version of the publication being launched.