Medical Art MSc
School of Science and Engineering
Medical art encompasses a wide range of applications from patient communication and information to medical teaching and training
Start date
September 2024
Duration
12 months (full time)
Location
Dundee City Campus
Medical art is a broad term that encompasses any type of art that is used in the field of medicine. It encompasses a wide range of applications such as:
patient communication and information
medical teaching and training
Medical art is also used by the pharmaceutical industry to help explain their products. It is also used in the courtroom to help lay jury members understand complex topics. Medical artists produce work in a wide range of media such as:
traditional illustrations
interactive 3D models
animations
There are many reasons why you should study MSc Medical Art at the University of Dundee.
This course is accredited by the Institute of Medical Illustrators. The course offers a strong foundation in skills such as:
anatomy
observational drawing
anatomical illustration skills
You will have the opportunity to work on live briefs. You will be supported by a range of experts. You will learn how to use more specialist software to create artwork such as:
3D interactive models
animations
virtual reality experiences
The course is taught by highly specialised tutors from scientific backgrounds. You will also be taught by experienced medical art supervisors. Our staff work closely with bodies such as:
the NHS
the Institute of Medical Illustrators
the Medical Artists' Association of Great Britain
You'll have access to both our art school and our medical science facilities. You will learn anatomy from Thiel embalmed cadavers and prosections. These cadavers are soft-fix. This means that they retain real-to-life qualities, including realistic colour, tissue quality and flexibility.
View our full range of postgraduate courses at CAHID
"I found the learning curve for both gross anatomy and multimedia software packages very steep, but there was always unconditional support and guidance from the course leaders and technical staff."
Claire Cooper, MSc Medical Art graduate
Professional accreditation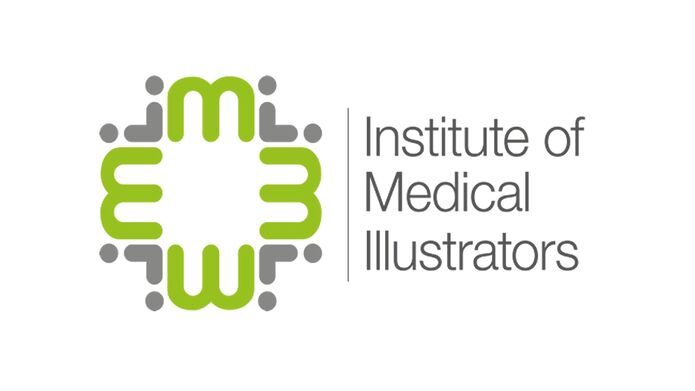 This course is accredited by Institute of Medical Illustrators
Medical Art - Student work
Contact our enquiry team
If you have any questions about the admissions process, studying, or living in Dundee, please contact us