Law (Eng/NI) - Accelerated Graduate Entry LLB
A two year graduate entry course with the subjects you need to practise Law in England, Wales, Northern Ireland, or other common law jurisdictions globally
Start date
September 2021
Location
Dundee City Campus
This course allows graduates with a degree in any area, to complete an English Law degree in two years, instead of three. 
This course is recognised in common law countries that accept an English qualifying degree.
We offer training for the exams to enter the Institute of Professional Legal Studies in Northern Ireland and have close connections with providers of the Legal Practice Course and (LPC) Bar Professional Training Course (BPTC) in England.
This course is fully accredited by the Solicitors Regulatory Authority (England and Wales) so when you graduate you will have full flexibility in deciding where to complete your legal training.
Along with your studies we encourage our students to join one of our Law societies:
The Dundee University Law Society is one of the biggest and most active societies on campus and helps build your Law network.
The Law Review is a publication run by students and reviewed by academics to ensure high academic standards. This is an ideal opportunity to gain legal editing and writing experience.
Our Mooting society is a great place to practice debate. Members have represented Scotland at the International Court of Justice.
The Telders competition provides an opportunity for law students with an interest in public international law to hone their skills in front of leading experts.
"The course has allowed me to expand my academic skills and has helped to make me an attractive prospect for employers. I undertook a 3 week legal placement which allowed me to gain practical insight into the work of a solicitor and built the skills I need to boost my employability. "
Lucy Campbell, Accelerated Law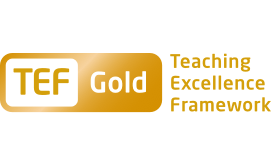 Questions? Need help?
Contact our applicant enquiry team