Civil and Structural Engineering BEng (Hons)
School of Science and Engineering
Find solutions to environmental problems through civil engineering, bringing together design, technology and construction
Start date
September 2022
Location
Dundee City Campus
This course gives you a broad overview of core civil engineering topics. For example, you'll study geomechanics, structural analysis, surveying, materials, and fluid mechanics.
Using this knowledge, you'll explore your creativity by developing innovative designs and structures. You'll also learn about key issues for practicing civil engineers, such as health and safety, and management.
Many of your projects will involve working with others. You'll have an opportunity to develop communication and team working skills. You'll regularly go on trips, site visits, and other installations which gives you a valuable insight into industry as well as practical experience.
There are also opportunities for vocational and industrial placements throughout your degree.
We are the only Scottish university taking part in the CMS Collaboration, a major experiment at the Large Hadron Collider CERN. Our students have had the opportunity to visit the site during their studies.
Our Civil Engineering society run regular social events and have close connections with ICE (Institute of Civil Engineers) Tayside.
This course is accredited as fully satisfying the educational requirements for an Incorporated Engineer (IEng). This means it will give you a solid understanding of the fundamentals of civil engineering design and application.
"I'm learning how to help improve society and infrastructure to make the future better. It's a really challenging course, but there are great facilities and you get a lot of support from knowledgeable staff. "
Callum Ritchie, Civil Engineering student
Professional accreditation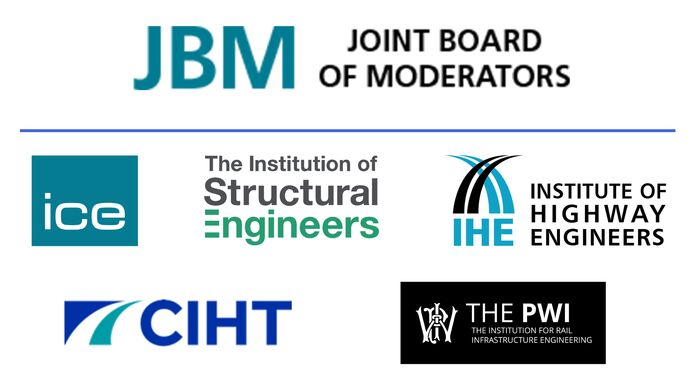 This degree is accredited by the Joint Board of Moderators (JBM) on behalf of the Engineering Council as fully satisfying the educational base for an Incorporated Engineer (IEng) and partially satisfying the educational base for a Chartered Engineer (CEng)
A programme of accredited Further Learning will be required to complete the educational base for CEng
Questions? Need help?
Contact our applicant enquiry team