Childhood Practice BA
School of Education and Social Work
A professional development course for those working in childcare who want a leadership qualification to lead and manage a childcare setting
Start date
September 2021
Study mode
Distance Learning
If you are currently working in an early years childcare setting such as a nursery, out-of-school club, creche, or playgroup, this part-time online course will meet your continuing professional development needs.
When you successfully complete the course you are eligible to register for Manager/Lead Practitioner status with the Scottish Social Services Council.
You will work with other professionals throughout the course to improve your leadership skills and ensure better outcomes for children. You will also gain an understanding of pedagogy (the theory and practice of education) and leading learning.
As the focus is on applying theory to practice, you will need to be in relevant employment throughout the course. You will use workplace-based activities, reflecting on your professional practice experience, as the foundation for your academic study.
Throughout the course you will develop, challenge, and reflect upon your own values, beliefs, attitudes, knowledge, and skills. Our students tell us that they welcome the focus on child development and children within today's society, as it increases their confidence as a professional.
Learning online allows you to fit your studies around your other commitments. You will be part of a supportive community where practice, resources, and learning are shared.
The course is hard work but extremely rewarding. It was made manageable by the fantastic staff. The thought of studying and working full-time is very daunting, but if I can do it as a mature student, anyone can. My advice is to go for it, as every day is a learning day!
Jacqueline Lamb, Childhood Practice graduate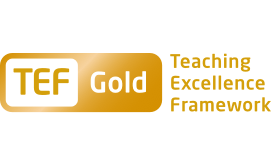 Questions? Need help?
Contact our applicant enquiry team