Psychology (Conversion) (part time) MSc
A course for students who wish to obtain an accredited psychology degree that will support entry into the professional psychology career pathways
Start date
September 2021
Location
Dundee City Campus
This conversion course will provide a solid practical and theoretical background in psychology for students who have not studied the subject before. You will graduate with the fundamental knowledge and skills that are needed in a variety of different professions in psychology. 
This course is also suitable for students who have obtained a degree in psychology from outside the UK, but wish to also gain a psychology degree accredited by the British Psychological Society.
Topics covered include biological, cognitive, developmental, and social psychology, as well as individual differences and conceptual and historical issues in psychology.
You will learn about the full breadth of psychological research techniques, including experiments, surveys, and observation. As part of your practical project, you will work closely with a member of academic staff to complete a research dissertation in a selected area. 
Throughout the course you will have access to research equipment and facilities where, for example, you can track eye movements to measure attention, measure brain activity, or you may conduct surveys and observational studies. 
The course will include presentations given by professionals who work as either industrial, forensic, occupational, clinical, health, or educational psychologists. In this way, you will learn about practical aspects of professional psychology occupations and you will develop an understanding of the many ways in which a psychology degree can lead to a professional career.
We are a small and friendly department. This means that we get to know you and can provide you with individual support throughout your studies.
This course is accredited by the British Psychological Society (BPS). This means that, if you receive a 2.2 degree or higher, you will be eligible for Graduate Basis for Chartered Membership of the British Psychological Society.
Professional accreditation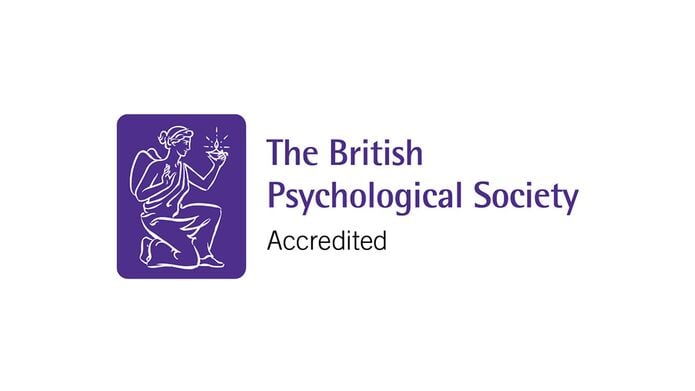 The course is accredited by the British Psychological Society (BPS)
Questions? Need help?
Contact our applicant enquiry team