Professor Tomoyuki Tanaka
FRSE
Contact
Email
Phone
+44 (0)1382 385814
Locations
Websites
Stories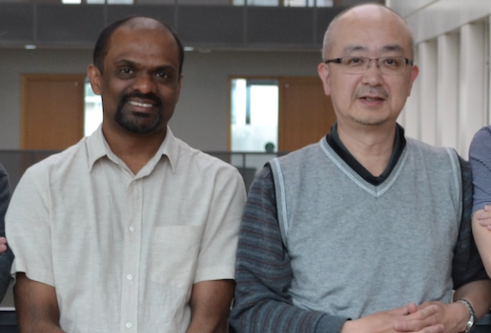 News
Researchers at the University of Dundee have discovered novel mechanisms for chromosome inheritance by recreating this process in a test tube.
News
Professors Vicky Cowling and Tomo Tanaka were given Investigator Awards from Wellcome in the recent funding round.
News
The research group led by Professor Tomo Tanaka has made a significant new discovery about how cells properly inherit their genetic information.
Research interests
Mechanisms ensuring proper chromosome segregation in mitosis
Awards
Award
Year

Major Personal Funding Awards

/

Wellcome Investigator Award

2020

Major Personal Funding Awards

/

European Research Council Advanced Grant

2013

Personal Fellowships

/

Wellcome Trust Principal Research Fellowship

2012

Fellows of the Royal Society of Edinburgh

2009

Members of the European Molecular Biology Organisation

2008

Personal Fellowships

/

Cancer Research UK Senior Cancer Research Fellowship

2007

National Sciences Prizes awarded since 1990

/

The Hooke Medal of the British Society for Cell Biology

2007

National Sciences Prizes awarded since 1990

/

Lister Research Prize Fellowship

2005

Personal Fellowships

/

Lister Institute Research Prize Fellowship

2005

International Science Prizes awarded since 1990

/

EMBO Young Investigator

2000