Professor Jason Swedlow
OBE FRSE
Contact
Email
Phone
+44 (0)1382 385819
Websites
Research
Imaging is one of the most innovative and widely used technologies in modern life sciences research. Since 2002, we have led the Open Microscopy Environment (OME), an open source technology development effort to build the data management and integration tools needed to make imaging data a first-class resource for the next generation of life sciences research. OME develops and releases data models, file format translators and data management software. OME's Bio-Formats and OMERO are used in thousands of laboratories around the world. We have built a spinout, Glencoe Software, to deliver commercial data managements systems based on Bio-Formats and OMERO.
We have used Bio-Formats and OMERO to build the Image Data Resource (IDR), one of the largest public bioimaging data repositories in the world. IDR publishes bioimaging datasets associated with peer reviewed publications. The flexibility provided by Bio-Formats and OMERO means that IDR can handle a wide range of data types from research domains across the life and biomedical sciences. The IDR project collaborates with the EMBL-EBI's Bioimage Archive and RIKEN's SSBD database to construct a larger ecosystem for public bioimaging data. Several projects worldwide now use the technology constructed for IDR for publishing their own data.
Our technology development for OME feeds into several research threads. Our main research interest is in cell division where we study the requirements for segregation of mitotic chromosomes. Our discovery of Bod1, a critical modifier of protein phosphate activity is in mitosis has illuminated the key roles in modulating signalling pathways during chromosomes segregation. Our current focus in collaboration with Angus Lamond's lab is exploring the role of oxygen-sensing enzymes in assembling components of the mitotic spindle. We also work with the SLS's National Phenotypic Screening Facility to provide high throughput imaging and large-scale data analytics capabilities for development of new assays, small technologies and analytic tools at the interface of chemistry and biology.
View full research profile and publications
Media availability
I am available for media commentary on my research.
Mitotic chromosome dynamics
Contact Corporate Communications for media enquiries.
Areas of expertise
Awards
Award
Year

Order of the British Empire (OBE)

/

Honorary Order of the British Empire (OBE)

2021

Fellow of the Royal Society of Edinburgh

2012

National Sciences Prizes awarded since 1990

/

BBSRC Innovator of the Year & Social Innovator of the Year

2011

Personal Fellowships

/

Wellcome Trust Senior Research Fellowship

2007

International Science Prizes awarded since 1990

/

Nikon Fellowship at the Biological Laboratory at Woods Hole, USA

2005
Stories
Press release
Ground-breaking research into new forms of contraception have been boosted significantly with new support.
Press release
The University of Dundee's Professor Jason Swedlow, a global pioneer in the field of bioimaging, has received an honorary Order of the British Empire in recognition of his stellar research career.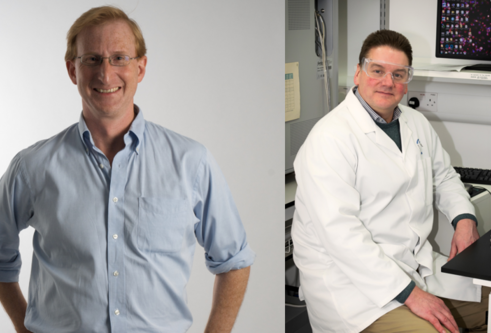 Press release
Researchers at the University of Dundee are among those celebrating being named in HM The Queen's birthday honours