Graduate Outcomes National Survey
Graduate Outcomes is a survey to find out what recent graduates go on to do once they have graduated.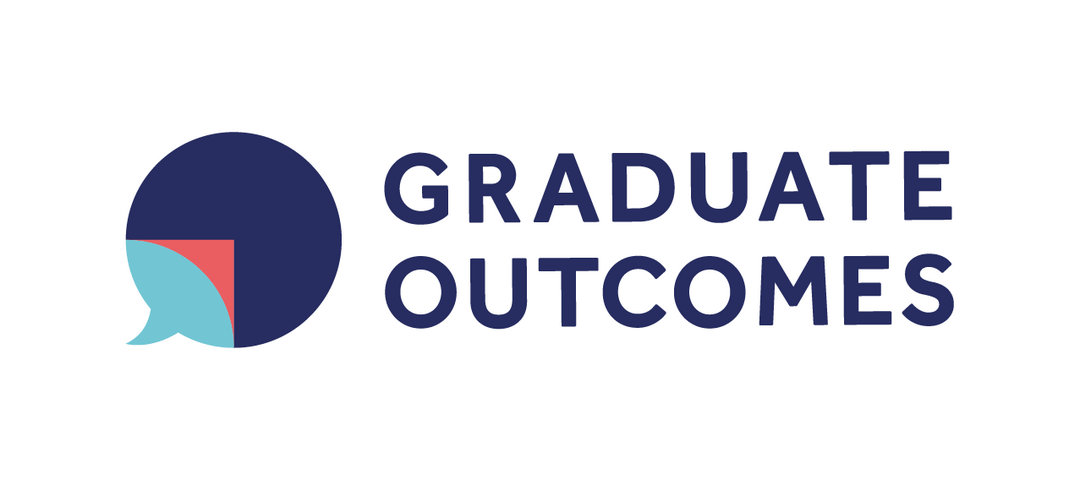 The survey contacts graduates:
15 months after graduation
by email or phone
to learn about your activities and views
All graduates (Undergraduate, Postgraduate Taught and Postgraduate Research) who completed a course will be asked to take part in the survey, in order to help current and future students gain an insight into career destinations and development. Your responses will also help the University to evaluate and promote our courses.
You will receive an email inviting you to complete the survey online. You may also be contacted by telephone and asked to complete the survey over the phone. If you are not contactable, the survey organisation may seek information from a third party, such as a family member.
Before you start the survey, we will provide detailed information about how your data will be processed, who will receive it, and what they will use it for.
The Graduate Outcomes survey is owned by HESA, the Higher Education Statistics Agency. HESA supports the advancement of the higher education sector by collecting and publishing timely and reliable data about the sector.
The administration of the Graduate Outcomes survey is undertaken by a third-party survey contractor who works in collaboration with HESA and the University.
It is not compulsory to complete the survey. When you are contacted by the survey organisation, you will be able to opt-out and you will not be contacted again. You can only opt-out of the Graduate Outcomes survey through the survey organisation.
The University will provide you with further information about the survey shortly before you are invited to complete it. This will be sent to the contact details you have previously provided to the University.
Updating your contact details
The best way to ensure that we have the right information to contact you with for the survey is to complete this form to update your contact details. You can also get in touch with the Development and Alumni Relations Office at alumni@dundee.ac.uk at any time to update your contact information. If you are a current student, you should also update your information through My Dundee.
We can only provide updated contact details to HESA up until one week before the Graduate Outcomes survey you have been invited to participate in closes so updating your details as soon as possible is advisable.
Your data and how we handle it
For the purposes of delivering the survey, your contact details will be shared with our colleagues in the University's Strategic Intelligence Unit and with the Higher Education Statistics Agency (HESA).
If you would also like to provide or update your contact preferences for University communications, you can do so at any time by using this form. Where you have previously given us your communication preferences, we will continue to honour these for our routine communications, however, for Graduate Outcomes, we are required to provide your details to HESA. If you wish to opt-out of being contacted for Graduate Outcomes, information on how to do so can be found on the HESA website.
With the importance of the survey in mind, the University asserts that it is lawful for it to process your personal data for the performance of tasks carried out in the public interest or in the exercise of official authority entrusted to the University as the data controller (i.e. the powers and obligations set out in the University's Charter, Statutes and Ordinances). You should refer to the Development and Alumni Relations Privacy Notice and the Students - 2021/22 Privacy Notice for details about the processing and management of your personal data. These will tell you how any personal data you submit with your responses will be utilised and protected, and the rights you have in relation to it.
If you have any questions about the university's processing of your personal data please visit the University's Data Protection web pages or contact dataprotection@dundee.ac.uk.
HESA have also provided guidance on how your contact details will be used.
If you have any other questions about HESA and data protection, see the data protection section of the HESA website or contact HESA's Data Protection Officer:
Email: data.protection@hesa.ac.uk
Tel: +44(0)1242 211135
Address: HESA, 95 Promenade, Cheltenham, GL50 1H
Help with my career
As University of Dundee alumni, all graduates have full, lifetime access to the University's Careers Service to help you in developing and implementing your career plans.
More information on the support that they offer can be found on the Careers Service webpages.