Humanities (with Dundee & Angus College) MA (Hons)
This course gives you the opportunity of securing a place on any of our MA (Hons) degrees within the School of Humanities
Location
Dundee City Campus
Run in collaboration with Dundee & Angus College, this course gives you the opportunity to secure a place at the University of Dundee if you currently fall short of our entry requirements.
We teach social, cultural, and political history from the early modern period through to the contemporary period, focusing in particular on the British Isles, Europe, the Americas, Africa, and India.
Our emphasis is very much on 'doing history'. You'll use primary sources from the very beginning of your studies, and analyse various kinds of historical evidence, including written and oral materials, maps, visual images, feature films, art, and music.
You will consider how the use of sources and media representation inform our reconstructions of the past. You will reflect critically on key debates in history, looking at how they have developed over time, and how they have shaped our understanding of the world. You will also learn how historians 'make' history, and evaluate their roles in today's public life, media, and the heritage industry.
Use of archives, both physical and online, will allow you to develop your research skills, including palaeography (reading old handwriting), database analysis, project planning, and team work.
You will become a University of Dundee student with full access to all of our resources and facilities. On successful completion of first year you will transfer directly into year 2 of the History course at the University of Dundee.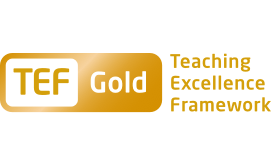 Questions? Need help?
Contact our applicant enquiry team