Finance BFin (Hons)
Learn how companies use funds to generate income and increase wealth and also examine how organisations manage assets, funds, and liabilities
Start date
September 2021
Location
Dundee City Campus
Also available: Finance - accelerated BFin (Hons)
This course examines how large corporations use their funds to generate income and wealth in the future. You'll learn how UK and overseas capital markets work in the wealth creation process and understand the context around their importance in the global economy.
The globalisation of products and financial markets, the changing nature of information technology, and dynamic new transaction models are creating a growing need for well-qualified graduates.
Compared to our BAcc Accountancy degree, our Finance degree looks at the wider management and planning of assets, whereas our Accountancy degree looks more at the recording and reporting of financial transactions within a company.
This is an accredited degree and provides exemptions from the following bodies' professional examinations:
The Association of Chartered Certified Accountants (ACCA)
The Association of International Accountants (AIA)
The BFin degree also provides exemption from certain professional examinations of the following bodies:
The Institute of Chartered Accountants of Scotland (ICAS)
The Institute of Chartered Accountants of England and Wales (ICAEW)
Chartered Accountants Ireland
The Chartered Banker Institute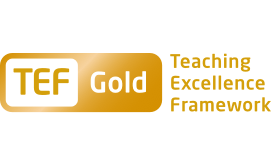 Questions? Need help?
Contact our applicant enquiry team