Contact
Email
Phone
+44 (0)1382 384452
Biography
A barrister and leading expert on family aspects of private international law, Peter McEleavy's research has been relied upon by leading courts globally, and in recent years has regularly been cited in proceedings of the Court of Justice of the European Union.  Peter is regularly called upon to advise on contentious aspects of law reform: the Europeanisation of child abduction rules (Lord Chancellor's Department, 2002); the implementation of the 1996 Hague Convention on the Protection of Children (Ministry of Justice, 2009/10, 2012); and the introduction of same-sex marriage (States of Guernsey, 2015).  Since 2009 he has been a member of the team of editors of the leading private international law text: Dicey, Morris & Collins on the Conflict of Laws.  In 2015 he joined the European Group for Private International Law.
Peter took up his chair in international family law in February 2006. Before joining Dundee Law School he had been at the University of Aberdeen for 5 years, first as a lecturer and then senior lecturer, and had previously lectured at the London School of Economics and the University of Angers, in France.
Peter was called to the bars of England & Wales and Northern Ireland in 1999.  He is a tenant at 1 Garden Court, one of the foremost family law barristers' chambers in London.  In 2012 he gave evidence to the Irish High Court and advised the Irish Health Service Executive on the operation of the Brussels IIa Regulation in litigation which culminated in an urgent preliminary ruling application to the Court of Justice of the European Union: Case C-92/12 PPU Heath Service Executive v SC [2012] 2 F.L.R. 1040.
Peter lectures widely on family aspects of private international law and has regularly been involved in judicial training, most notably for the TAIEX Office of the European Commission.  Until 2014 he advised the Hague Conference on Private International Law on its database of child abduction case law: Incadat.
Since 2010 Peter has acted as Assessor in International Private Law to the Faculty of Advocates in Edinburgh.  He has been a visiting professor at the University of Kobe, Japan, since 2006.
Teaching
Undergraduate
Comparative Scots & English Family Law
Private International Law.
Postgraduate
Private International Law (Common Law Perspectives)
International Family Law.
Supervision
Peter offers postgraduate supervision in the field of private international law, in particular family law aspects.
Stories
Press release
One of Britain's leading legal figures will discuss how political and social upheaval is influencing human rights law at an event hosted at the University of Dundee.
Press release
Law students at the University of Dundee are set to benefit from invaluable insights into the legal profession as successful alumni offer their counsel in a new mentoring scheme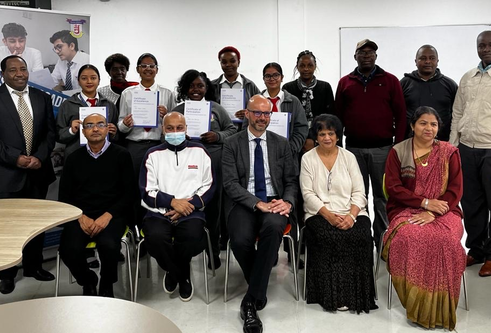 Press release
Pupils from schools in Ghana, Kenya, Nigeria, Uganda and Zimbabwe participated in the University of Dundee's African Schools Mooting Competition 2022