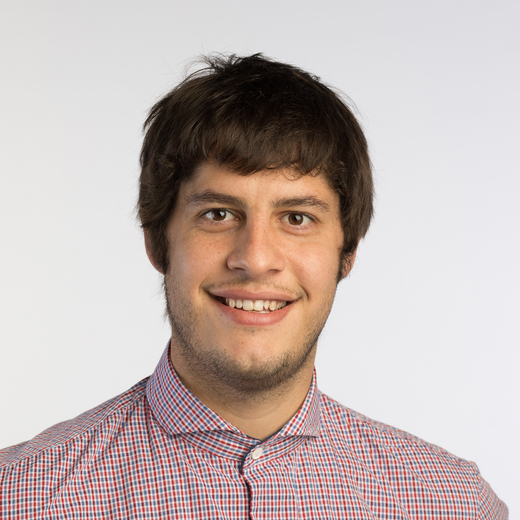 Contact
Email
Phone
+44 (0)1382 384864
Location
City Campus
Biography
Matteo Oryem Ciantia is a Lecturer in Geotechnical Engineering in the School of Science and Engineering at Dundee University since August 2017. He completed his PhD at the Politecnico di Milano in spring 2013. From Feb 2013 until Sept 2015 he was a Post-Doctoral Fellow at the Universitat Politècnica de Catalunya, Barcelona. Before moving to Dundee Matteo spent two years at Imperial College as he was awarded the prestigious and highly competitive Imperial College Research Fellowship.
His background is in laboratory testing, strain hardening plasticity framed constitutive modelling, the finite element method (FEM) the discrete element method (DEM).
The current focus of his research is to apply DEM and FEM to boundary value problems relevant to civil engineering by using high performance computing. Since 2017 he is a member of the ISSMGE Technical Committee 105 on Geo-Mechanics from Micro to Macro and 211 on Ground Improvement. Matteo is also Secretary of the Scottish Universities Geotechnical Group (SUGN) and member of the editorial panel of the Proceedings of the ICE Geotechnical Engineering journal.
Research
Matteo's research interest is in theoretical soil mechanics, rock mechanics, and environmental geomechanics, as well as in theory of plasticity. His current projects deal with crushable soils, hydro- and chemo-plasticity of soft rocks, and in general in mechanics of materials composed of chemically reacting solids and liquids. The above subjects involve mathematical modelling and model driven laboratory experiments. In particular to develop coupled constitutive models for soft-rocks and soils innovative approaches to uncouple processes at the laboratory scale are required. In particular Matteo has developed methodologies to uncouple plastic mechanisms induced by hydro-chemo-mechanical weathering processes and crushing/breakage in soils by means of ad-hock experimental tests. Matteo is also active in numerical modelling. He's expertise are standard Finite Element formulations and the Discrete Element Method. Matteo he has recently started to use the Particle Finite Element Method to model driven piles in geomaterials in collaboration with the Barcelona UPC group. 
View full research profile and publications
Teaching
CE40007 (Geo-environmental Engineering) 
CE40002 (Geotechnical Design) 
CE50024 (Advanced Soil Mechanics and Geoenvironmental Engineering)