Professor Alessio Ciulli
FRSE FRSC
Contact
Email
Phone
+44 (0)1382 386230
Websites
Research
Research in the Ciulli Lab broadly spans the fields of Chemical Biology and Structural Biology of Protein-Protein Interactions (PPIs) and is specifically concerned with studies of druggability of PPIs to small molecule modulators. Of particular interest are protein surfaces and interfaces recognizing protein Post-Translational Modifications (PTMs) within multi-domain and multi-subunit protein complexes. We employ a question-driven, multi-disciplinary approach that combines chemical, biophysical and structural techniques with the concepts and approaches of fragment-based and structure-based drug design. The 'chemical probes' we design and develop are evaluated biophysically, structurally and whenever possible within living cells as tools to address biological questions, and as starting leads with potential to be developed as novel therapeutics.
Current and future research efforts are directed towards targeting PPIs and PTM recognition within two protein families of biological and medical relevance:
Ubiquitin System: the Cullin RING E3 ubiquitin ligases (CRLs) multisubunit complexes
Chromatin System: Multidomain proteins of containing paired domains of the epigenetic reader families
View full research profile and publications
Teaching
BS42011:  A 4th year module entitled "Advanced Organic Chemistry and Chemical Biology"
PhD Projects
Principal supervisor
Stories
News
A prestigious audience of policy makers, entrepreneurs and scientists from across the UK will hear about Dundee's world-leading expertise in drug discovery at next month's Braemar Summit.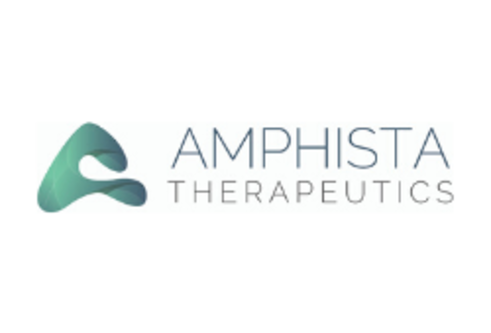 Press release
University of Dundee spinout Amphista Therapeutics today announced the delivery of the first discovery milestone under a collaboration and licence agreement with global biopharmaceutical company Bristol Myers Squibb.
Press release
Five University of Dundee academics are among the newest Fellows elected to the Royal Society of Edinburgh (RSE).
Research interests
Chemical and Structural Biology of Targeted Protein Degradation
Awards
Award
Year

Fellow of the Royal Society of Edinburgh

2023

International Science Prizes awarded since 1990

/

Prous Institute-Overton and Meyer Award for New Technologies in Drug Discovery

2022

Fellow of Learned Societies and Colleges

/

Fellow of Royal Society of Chemistry

2016

International Science Prizes awarded since 1990

/

MedChemComm Emerging Investigator Lectureship (2016)

2016

International Science Prizes awarded since 1990

/

Royal Society of Chemistry Capps Green Zomaya Award

2016

International Science Prizes awarded since 1990

/

ICBS Young Chemical Biologist Award

2015

International Science Prizes awarded since 1990

/

EFMC Prize for Young Medicinal Chemist in Academia

2015

International Science Prizes awarded since 1990

/

Talented Young Italians Award

2014

Major Personal Funding Awards

/

ERC Starting Grant

2012

Personal Fellowships

/

BBSRC David Phillips Fellowship

2010