The Bridge
The Bridge is the annual University of Dundee magazine for alumni and friends. It features stories and achievements from the University, its alumni and many of its supporters. This latest edition, published in June 2023, is out now in print and digital.
Stories
Feature
The University launched its Africa Initiative in November 2022, a new long-term commitment to working in equitable partnership in research, education and engagement, to enrich lives both in Scotland and Africa.
Feature
While taking a holiday from her busy role at Spectrum Geo Ltd in London, Tamara Egbedi visited Nigeria, not realising how she was going to change millions of people's lives across Africa.
Feature
She may be the golden girl of British athletics, but Eilish McColgan has a secret.
Feature
The University's new Centre for Targeted Protein Degradation (CeTPD) is not only raising hopes of treating diseases previously thought to be undruggable but is also part of a range of developments helping to transform the city of Dundee.
Feature
Rising living costs, the energy crisis and the ongoing impact of the Covid-19 pandemic have caused our student community significant challenges in recent years and this continues today.
Feature
Scholarships and bursaries are a lifeline for many students who struggle financially during their academic careers. Thanks to the generosity of alumni like David Peattie, students at the University can access these life-changing opportunities.
Feature
Art can be a real source of therapy for people at any age and stage of life. For 37-year-old Euan Rutter, art helped transform his life and he's now using it to transform the lives of others.
Feature
From Dundee to New York, tartan is a hot topic of conversation for the University and V&A Dundee this year with a celebration of the Scottish fabric at home and abroad.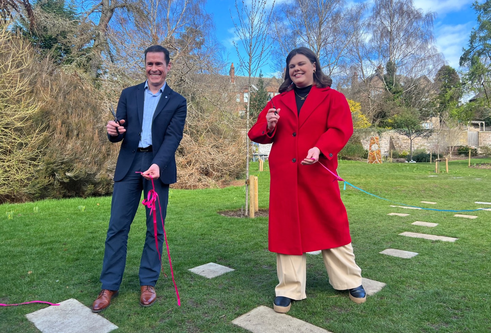 Feature
There may be few certainties in life, but one unavoidable experience that we will all deal with is death.
Feature
As a Robertson Scholar, young Scots can access world-class learning experiences at the University of Dundee with a programme of support based on ability rather than financial capacity.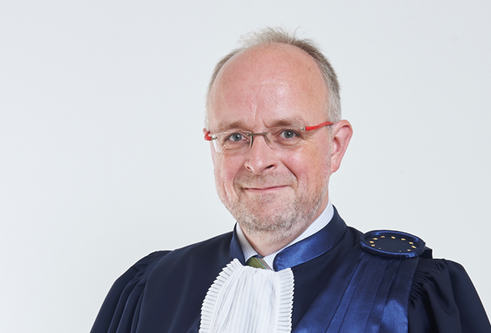 Feature
English Law LLB alumnus Judge Tim Eicke KC, the UK Judge at the European Court of Human Rights (ECtHR), returned to the University in February to give a lecture on Crises in Europe: a view from the Strasbourg Court.
Feature
Tara Mansell graduated from Duncan of Jordanstone College of Art & Design (DJCAD) in 2020 with a degree in Jewellery & Metal Design amidst the first wave of the coronavirus pandemic.
Feature
A 'smelly old chemistry lab' might seem an unpromising location for romance, but it was in such a place that Professor Sir Philip Cohen met his future wife, Tricia. The couple would go on to develop what was an underappreciated field of research.
Feature
The University's Centre for Anatomy and Human Identification has a long and rich history, dating back to 1889. Join us as we look back on how teaching Anatomy has changed over the years.
Keep connected
From news and updates shared by the University to the many opportunities to get involved in through volunteering and events, there is something for all alumni across the world. It's important we have your up-to-date details in order to send news and events that are relevant to you.
Win a £500 travel voucher
Add or reconfirm your contact details by 30 November 2023 for a chance to win £500 in travel vouchers.
Read our Terms and Conditions