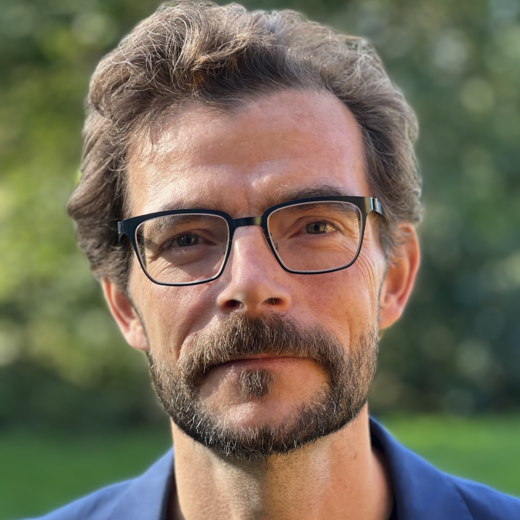 Contact
Email
Phone
+44 (0)1382 384341
Biography
Prof Thomas Boysen Anker is Chair of Social Marketing at the University of Dundee School of Business. He is also board member and Vice Chair of the European Social Marketing Association.
His research and teaching focuses on how marketing can be used to influence consumers, citizens and other stakeholders to change behaviour to improve the welfare of people and the planet. He has recently published research on consumer-driven social change and worked with students to create anti-racism campaigns.
Thomas has also been Associate Editor and Editor in Chief of the European Management Journal. Prior to joining Team Dundee, he worked at the University of Glasgow for 11 years, holding various research, teaching and leadership positions, including Head of Department and Research Lead. He did his PhD in philosophy at the University of Copenhagen.
His teaching was recently nominated for outstanding contribution to cultural awareness in the classroom at the SAMEE Awards (Scottish Association of Minority Ethnic Educators).
When he is not working, Thomas is busy running in the Ochil Hills and co-coaching his daughter's football team.
Area(s) of expertise
Social marketing: how can we best use marketing methods and business thinking to address the grand challenges of society, sustainability and public health?
Marketing ethics: how do new technologies impact on consumers' ability to make informed decisions and act autonomously?
Marketing ethics: does the metaverse pose new threats to consumer autonomy, or does it potentially enhance consumer autonomy?
Consumer empowerment: what types of empowerment do consumers possess, and can they use it to make real social change?
Marketing strategy: Has the Covid-19 pandemic created lasting changes in consumer mindsets and values? If so, how should brands respond long-term?
Research
His main research areas are social marketing, marketing ethics and consumer value creation, with a strong interdisciplinary focus on public health. He has published widely in journals such as Journal of Business Ethics, European Journal of Marketing, Marketing Theory, European Management Journal, British Medical Journal (BMJ) and BMC Public Health.
Current research projects include explorations of racial bias in marketing, consumer autonomy and social technology, as well as the relationship between existential meaning and consumption.
Research themes
Health, Welfare, and Education
Entrepreneurship, Innovation, and Creativity
Markets and Governance 
View full research profile and publications
Teaching
Thomas has taught a wide range of modules such as introduction to marketing, marketing communications and branding, business ethics, consumer behaviour, research methods, and social marketing. His teaching experience spans all levels: UG, PGT, MBA and PhD.
Current teaching:
Marketing and branding for transitional change (BSc Business Management)
Ethics, responsibility and sustainability (Global MBA)
Impact and Knowledge Exchange
Stakeholder engagement is central to Thomas' work. He is currently working on a project to enhance safe uptake of e-scooters as a sustainable means of micro-transportation in connection with the e-scooter rental trials across the UK. The project is carried out in collaboration with RollSafe, a division of the community interest company Unique Talent CIC, based in London. The overall aim of the project is to support RollSafe in:
Evidence-based development of e-scooter safety training courses for adolescents in London
Policy development and advocacy to promote the use of micro-mobility as a safe and environmentally sustainable means of transportation in densely populated urban areas.
The project is funded by the Foundation for Integrated Transport.