Professor Natasha Lushetich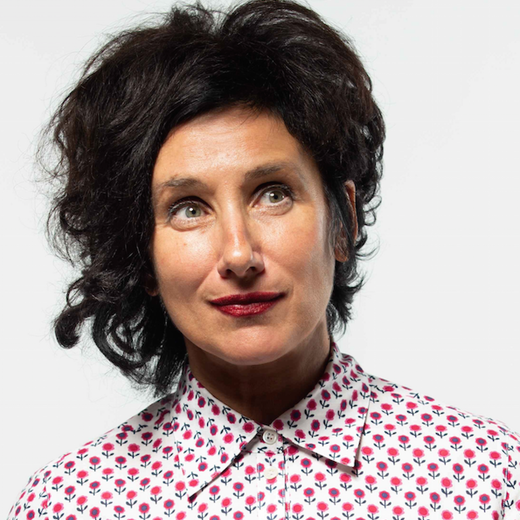 Contact
Email
Phone
+44 (0)1382 385631
Locations
Biography
Prof. Natasha Lushetich is Professor of Contemporary Art & Theory. Both her practice and her theoretical work are interdisciplinary; they unfold in the extended fields of intermedia, performance and interventionism exploring the status of sensory experience in cultural knowledge, biopolitics, critical mediality and their intersections with (continental) philosophy. A founder member of subRosa, she is the recipient of numerous fellowships and residencies such as Fulbright (NYU, New York), Steim (Amsterdam), Noorderzon (Groningen), and ArtsLink (Cleveland & NYC). Her artistic work has been shown in a range of conventional venues – museums, film and performance festivals in Europe, Asia and the US – in less conventional venues – banks and the street – as well as supported by the Art Council of England; The Mondrian Foundation; The VSB Foundation; The Amsterdam Fund for the Arts; and The Dutch Fund for the Performing Arts, among others.
Professor Lushetich holds a theoretical PhD from the University of Exeter and is the author of two books: Fluxus: The Practice of Non-Duality (Rodopi 2014) and Interdisciplinary Performance (Palgrave 2016). She is also co-editor of On Game Structures (Taylor and Francis 2016); editor of The Aesthetics of Necropolitics (Rowman and Littlefield 2018); editor of Beyond Mind, a special issue of Symbolism, the International Annual of Critical Aesthetics (De Gruyter 2019); and editor of Big Data – A New Medium? (Routledge 2020). Her recent writing has appeared in such cross-disciplinary journals as AI & Society; Artnodes; Contemporary Aesthetics; Environment, Place, Space; Media Theory; Performance Research; The Philosophical Salon; Text and Performance Quarterly; TDR; The Journal of Somaesthetics and Total Art Journal as well as in a number of edited collections.
She has led three interdisciplinary research projects, the Bridging the Gaps-funded Critical Gaming (2012-13); the HASS- and Maudsley-funded Spaces of the Mind (2013-16), and the NAC and LaSalle-funded Imaginations of Disorder in Art, Science and Philosophy (2016-18). She is currently PI on the 2020-21 AHRC-funded The Future of Indeterminacy: Datification, Memory, Memory, Biopolitics. Professor Lushetich is also an editorial member of the Anthem Series in Critical Thought, a member of the international board of Contemporary Aesthetics, and research assessor for NWO (Dutch Research Council) and FNSNF (Swiss National Science Foundation). Alongside guest teaching at the Berlin University of the Arts; Nanyang Technological University; Ohio State; and the University of Westminster, she has lectured extensively on intermedia, contemporary art, critical mediality, biopolitics and hegemony at her 'home' institutions, the most recent of which are the University of Exeter; LaSalle, Singapore; and the University of Dundee. She is a Fellow of the Higher Education Academy and the recipient of several teaching awards.