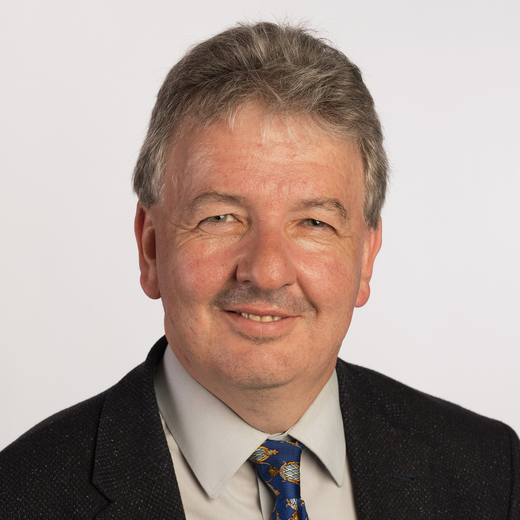 Contact
Email
Phone
+44 (0)1382 384924
Location
Fulton Building
Biography
Michael carried out his undergraduate and postgraduate studies at the University of Dundee and was appointed Lecturer in 1994, Senior Lecturer in 2002 and is currently Reader in Civil Engineering. He has carried out many administrative roles and is currently UG Programme Lead.
Academic background
1991    PhD Civil Engineering, University of Dundee
Thesis title: Chloride and Carbonation-Induced Reinforcement Corrosion in PFA Concrete
1987    BSc (Hons) Civil Engineering, University of Dundee
Appointments
2015-               Reader in Civil Engineering, University of Dundee
2002-2015       Senior Lecturer, University of Dundee
1994-2002       Lecturer in Concrete Technology, University of Dundee
1991-1994       Research/Teaching Fellow, University of Dundee
Recent Research Projects
2016    Carbonation and Freeze-thaw Testing of Novel Cementitious Materials (David Ball Group)
2015    Evaluating CEN/TS 12390-9 to Assess Concrete for UK Freeze/Thaw Exposure Conditions (MPA)
2014    Innovative Processing of Stockpile Fly Ash for Use in Construction (EPSRC/UKQAA)
2012    Literature Review: Biomass Fuel, Fly and Bottom Ashes and their End Uses (UKQAA)
2011    Modern Fly Ashes and their Use in Construction (EPSRC/UKQAA)
2009    Rapid Assessment of Fly Ash for its Use in Construction (EPSRC/UKQAA)
2008    Alkali-Silica Reaction Guidance for Recycled Aggregate in Concrete (WRAP)
Research
Much of Mike's research over the past 25 years has focused on dealing with practical issues and has been in collaboration with industry.  His main areas of interest include cement science and technology, concrete durability and performance, and concrete construction technology.  He has a particular interest in fly ash and its use in concrete, and has focussed on,
fly ash to EN 450,
effects of changes in electricity generation processes on the material
long-term wet-storage in stockpiles and ponds, including processing
air-entrainment and freeze-thaw durability
increasing fly ash levels in cement 
Other research projects have been concerned with adopting fly ash in soil stabilization and in cementitious grouts, in particular on aspects of sulfate durability. 
Some of his work has contributed to the development of technical guidance.  For example, research on (i) EN 450 fly ash is covered in a Concrete Society Technology Digest, (ii) Stabilization of sulfate-bearing soils with fly ash is referred to in a Britpave publication and (iii) Concrete pressure on formwork informed a Concrete Society Working Party in their preparation of guidance to evaluate this type of loading for new concretes in formwork design.
He has contributed to more than 100 publications and given keynote/invited lectures at fly ash conferences in Europe/USA.  He has also co-authored several chapters in text books, including the new edition of Lea's Chemistry of Cement and Concrete (Ed. PC Hewlett and M Liska) and Coal Combustion Products (CCPs), Characteristics, Utilization and Beneficiation (2017, Ed. TL Robl, A Oberlink and MR Jones).