Contact
Email
Phone
+44 (0)1382 383551
Biography
In November 2019, I was appointed Director of the University of Dundee's department of Orthopaedic and Trauma Surgery (UDOTS) and Course Director for the Master of Orthopaedic Surgery (MChOrth) course. This was in recognition of my extensive involvement in teaching, training and supervision of research projects for undergraduate, postgraduate and MChOrth students.
I completed my MS Orth at Institute of Medical Sciences (BHU) in India before coming to the UK to gain my MChOrth from the University of Dundee, graduating in 2003 and being awarded the Ian Smillie Award for Best Overall Performance on the course.
I then completed my basic surgical rotation at Stoke Mandeville Hospital in Buckinghamshire and was appointed Clinical Lecturer and Speciality Registrar in Orthopaedics and Trauma Surgery at the University of Dundee in 2008. I gained my MRCS Ed in 2006 as well as a FRCS Ed T&O in 2011. Following this, in 2015, I gained my MD from the University of Dundee with my research looking into kinematics of shoulder replacement.
My current clinical appointment is as a Consultant Shoulder, Elbow and Trauma Surgeon for NHS Tayside in Scotland, and my practice is upper limb based, encompassing upper limb and general trauma surgery. I am Upper Limb Lead for the NHS Tayside Orthopaedics Department and Upper Limb Audit Lead for NHS.
Research
I have several research interests focused around a range of topics relating to the field of orthopaedics and have published over 50 papers in peer-reviewed journals. Many of these have been recognised by prizes at national and international conferences, and I have been invited to many international conferences as guest lecturer, the most recent being West Bengal Orthopaedic Meet in February 2020.
My current research projects include:
Comparing various commercially available binders and investigating the ideal pressure needed for pelvic fracture stabilization (2019- ongoing)
Biochemical markers of early mortality in patients with metastatic disease (2018-ongoing)
Analysing the outcomes in polytrauma patients presenting to NHS Tayside (2018-ongoing)
A prospective questionnaire-based study on staff awareness of intimate partner violence (IPV) in orthopaedic trauma patients (2017-ongoing)
Outcomes of Resurfacing Shoulder replacement in NHS Tayside (2017- ongoing)
Teaching
Throughout my career I have been actively involved in teaching. I thoroughly enjoy the process of teaching and find it to be extremely rewarding. I currently teach on the MChOrth course and my topics are upper limb inclusive of shoulder, elbow, hand and wrist – both elective and trauma – and I have supervised more than 20 masters students to date, with most of the projects being published or currently under review.
In addition, I am the Course Director and faculty for the very popular Thiel Cadaveric Shoulder & Elbow approaches and Hand and Wrist Tips and Tricks Course delivered annually at the Centre for Anatomy and Human Identification (CAHID) at the University. Last year, I initiated a shoulder simulation workshop for masters students to help them build shoulder arthroscopy skills which was well received and has generated a lot of interest.
PhD Projects
Stories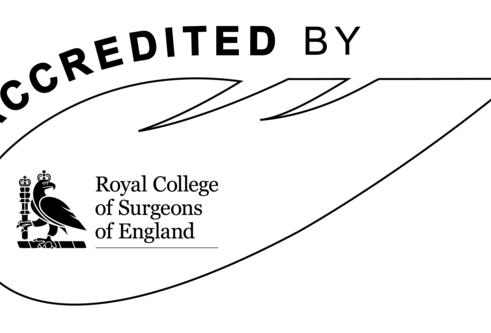 News
Two UDOTS degree programmes have been re-accredited by the Royal College of Surgeons of England (RCSEng).