LifeSpace
Science Art Research Gallery
LifeSpace is Scotland's first dedicated art-science research gallery.
Our mission at LifeSpace is to engage artists and scientists in exciting new collaborations. We aim to foster long-term cross-disciplinary activity.
We believe this will give these communities and the public greater insight into life sciences research.
This research-driven gallery space is curated as a collaborative partnership.
Researchers lead it from Duncan of Jordanstone College of Art and Design and the School of Life Sciences.
LifeSpace enables an exciting opportunity for interdisciplinary art and science interactions.
We also provide a location for curatorial exchange between staff, students and the general public.
Current exhibitions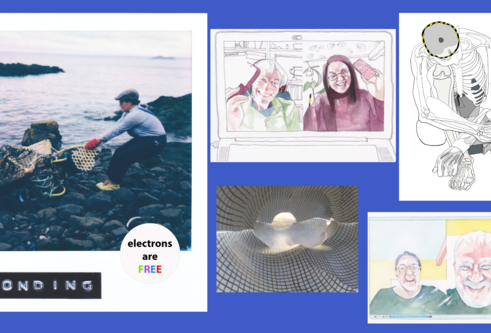 Event
Thursday 16 February 2023, 17:00 - Saturday 8 April 2023, 17:00
Emily Fong and Alan Fairlamb, in Conversation with WCAIR, Semay Wu, and Ania Urbanowska
Past exhibitions
Event
Friday 20 May 2022, 09:00 - Thursday 16 June 2022, 17:00
An exhibition of works and ideas in progress by Masters students from the new MFA: Art, Science & Visual Thinking – a partnership programme between Duncan of Jordanstone College of Art & Design and the School of Life Sciences.
Archive
LifeSpace was founded in 2014 with a steering group from Duncan of Jordanstone College of Art and Design and the School of Life Sciences. Until 2019 the programme was led by Sarah Cook. The website was redesigned in 2023. Access the archive to learn about our previous exhibitions and the artists we worked with: