Stories in Centre for Anatomy and Human Identification
5 results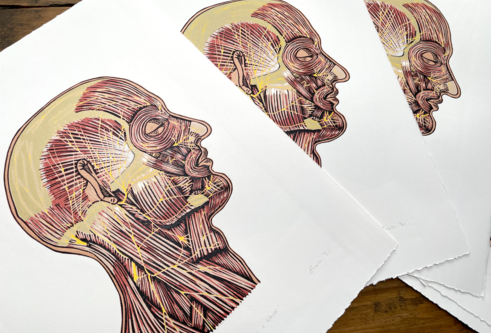 Press release
A digital artist from the University of Dundee has won a prestigious Royal Photographic Society Award for her pioneering work across forensic and medical arts.
Press release
Facial reconstructions reveal what people living in Leith up to seven hundred years ago might have looked like, thanks to the work of two University of Dundee graduates.
Press release
The University of Dundee will resume accepting body donations for the purposes of anatomical teaching, research and training, ten months after the programme was put on hold.
Press release
Work by dozens of students from some of the UK's most innovative and exciting postgraduate courses will be exhibited online when the Duncan of Jordanstone College of Art & Design Masters Showcase 2020 opens next month.
Press release
The spines of skeletons recovered from archaeological sites provide tantalising clues as to the lives led by past populations and potentially even into their socio-cultural structure, according to a University of Dundee researcher.