Feature
Winners announced of the Science and Engineering poster competition sponsored by The Institute of Civil Engineers
Published on 25 June 2020
We've received the biggest response yet to our annual Science and Engineering poster competition attracting over 150 entries!
The competition, sponsored by the local branch of the Institution of Civil Engineers (ICE), was open to primary and secondary school pupils who were asked to put forward their ideas for "The Future of STEM."
The future is probably more exciting than we can imagine, and that is why we think it is so important for the next generation of engineers and scientists to explore the endless possibilities. Looking at the ideas from both primary and secondary school pupils, from flying cars and holidays in space to life saving artificial intelligence and solutions for planet pollution I can safely say that there is a bright future ahead of us
Professor José Fiadeiro, Dean of the School of Science and Engineering
"We had a great response to the poster competition, receiving so many imaginative and high-quality entries." Professor Jonathan Knappett, discipline lead for Civil Engineering and a member of the judging panel added.
"This made deciding a top three very difficult indeed!  It was clear that a lot of time and effort was put into creating the posters.  If even half of the proposed future developments happen, we will be living in very exciting times indeed!"
We are delighted to announce the winners of each category from incredibly imaginative, innovative and inspiring entries.
Winners for the primary school category
1st place
Noah, age 6 from Our Lady of the Missions Primary School in East Renfrewshire
Primary 2nd and 3rd place, and special mentions
Winners for the secondary school category
1st place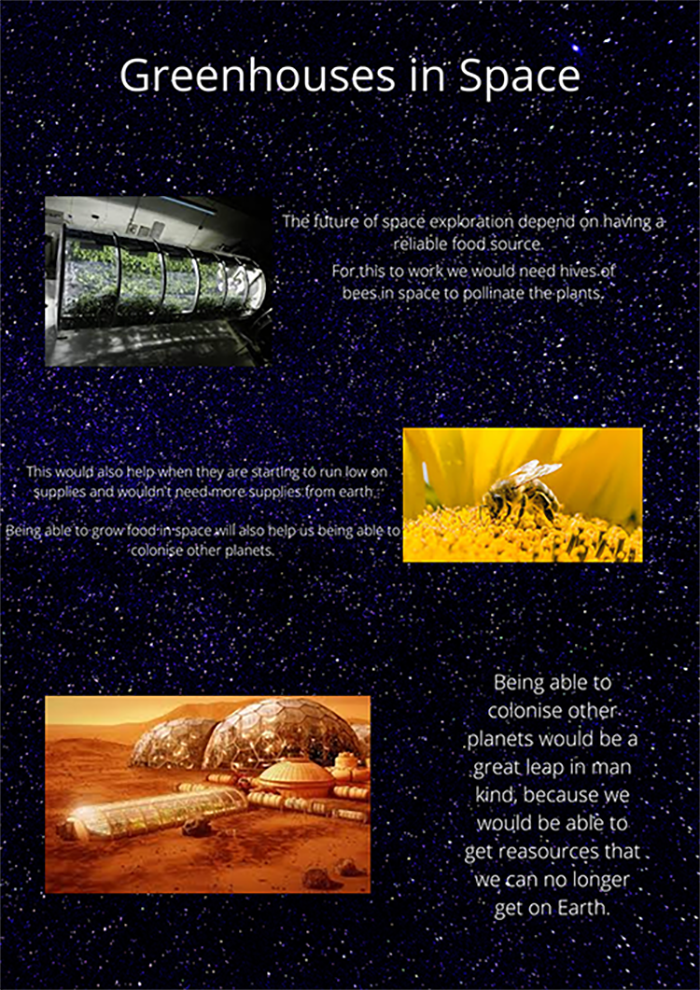 Sam, S1 from Levenmouth Academy
Secondary 2nd and 3rd place, and special mentions
We are delighted to sponsor the poster competition. We've been thrilled to see all the novel ideas and creativity, which is exactly what we want to see in the future workforce
Kevin Smith, Chair of the Tayside and Fife ICE branch
To view all entries see our Facebook page.
At the School of Science and Engineering, we're passionate about learning how the world works across many disciplines and using that knowledge to improve and innovate the future. Have a look at our research pages to find out all the exciting areas of STEM we cross-collaborate across the School and the wider University.