Feature
Textiles student sees her winning design transformed into luxury knitwear
Published on 18 October 2019
Fourth year Textile Design student Jasmine Cook has had her work transformed into a limited edition cashmere jumper for Scottish cashmere brand Brora
"It's been a great experience working with Brora and seeing them take my work from the design stages through to the finished product. I loved seeing how everything works; they've been so helpful and really just wanted to make my design the best that it could be."
Jasmine Cook, Textile Design student
Textile Design student Jasmine Cook has designs on a career in the fashion industry after seeing her work transformed into a limited edition cashmere jumper by luxury Scottish cashmere brand Brora. Jasmine is currently in her fourth year of the Textile Design course at Duncan of Jordanstone College of Art & Design, where she specialises in knit. She entered the competition, which included entries from both DJCAD and Galashiels, as part of one of the main projects on the course in third year.
The brief centred around Bauhaus artist Annie Albers, but Jasmine also took inspiration for her knitwear from a little bit closer to home. "I didn't want to take inspiration just from one place, so I went down to the waterfront in the city and took loads of photos around the V&A Dundee. I love drawing down there, and that ended up being my main inspiration for my work.
How did she come up with her winning design? Jasmine told us, "For this project I spent a lot of time in the knit workshop here in Duncan of Jordanstone and learned lots of new techniques. I did all my development work for the brief through knit, rather than sketching – so I had piles of knit up to my head. Learning through making is better as it helps to develop your practice.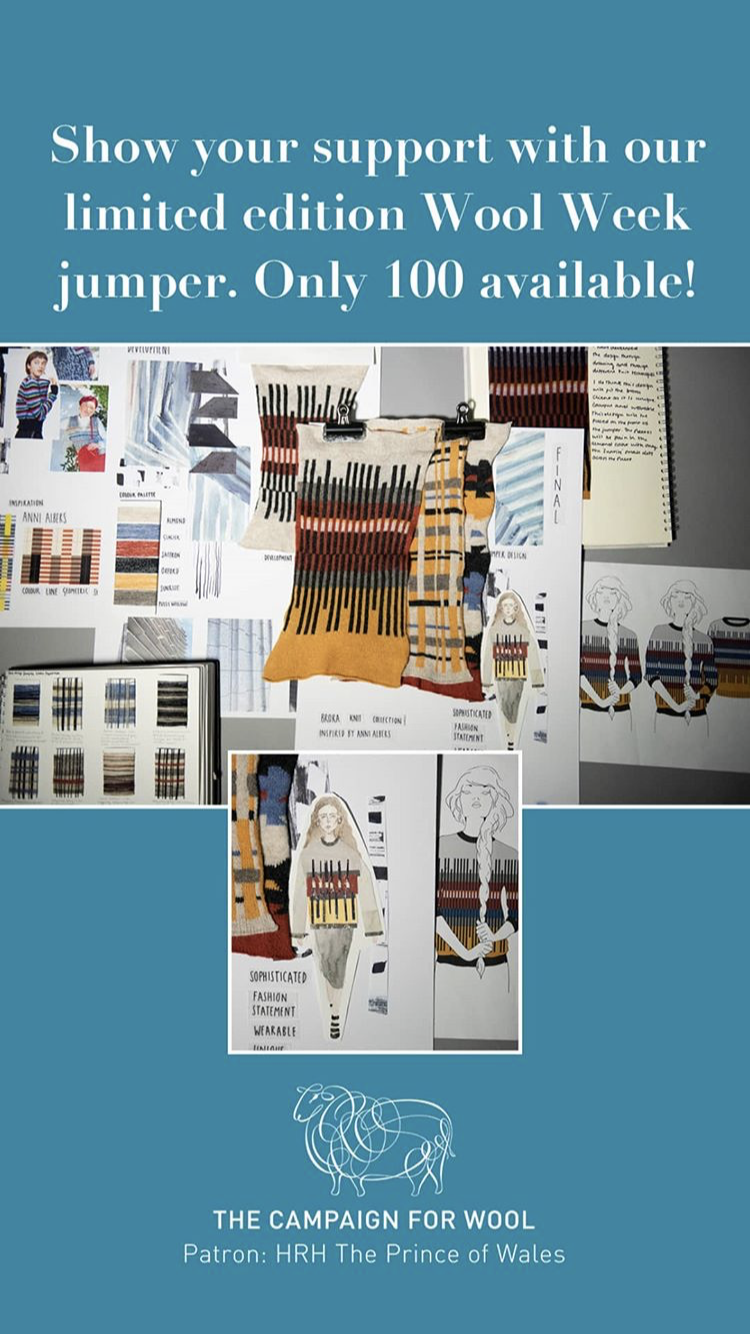 "It's been the best thing ever seeing my work turned into an actual garment. My mum is going on holiday today and was in the airport, and she sent me a photo of my jumper in the Brora shop in Edinburgh airport. They've sent me one, too, which is lovely – I don't know if I'll wear it yet!
Fashion is definitely the direction Jasmine would like to go in the future. "It's been a great experience working with Brora and seeing them take my work from the design stages through to the finished product. I loved seeing how everything works; they've been so helpful and really just wanted to make my design the best that it could be. I also made lots of new contacts on social media through the competition, so it's been a brilliant experience and a great addition to my CV.
"Everything I know about knitting I've learned here at DJCAD over the last year or two. I never knew how to do any of it before I started, which is quite crazy to think about. I just love being up in the knit room. All the tutors are lovely and our technicians are great, it's just a good place to be."
You can buy Jasmine's winning design on the Brora website now. Learn more about our Textile Design course.