Ranking
Gateways to Growth Entrepreneurial Impact Report 2023
The University of Dundee has been named top university in the UK for developing spinout businesses by Octopus Ventures.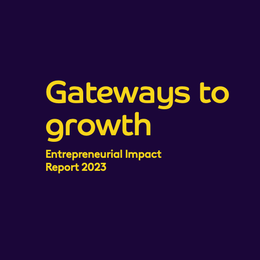 Dundee fended off traditional powerhouses such as Oxford, Cambridge and University College London to top Gateways to Growth: The Entrepreneurial Impact Report, compiled by Octopus Ventures, one of Europe's largest venture capital teams.
This independent ranking was determined by factors such as numbers of patents, spin-out companies created and recent portfolio success, which for Dundee included the £2.2 billion IPO of Exscientia on the US NASDAQ, one of the largest ever UK university exits.
Read the report