About
This design research project aims to address issues surrounding urban sprawl by designing a 'circular' neighbourhood. Discussing questions such as; How can an urban neighbourhood maximize density while maintaining a high level of productive growing space and closed-loop circular systems? Can the principles of crofting communities – a semi-self-sufficient farming model intended to utilise small areas of land for growing and living be reimagined through a more cooperative model of farming and consideration for shared community spaces within an urban environment?
'The Circular Neighbourhood' is a new model for urban neighbourhoods. Implementing circular systems, productive green space, and biodiversity within a dense, mixed-use urban block and creating thresholds between public and private spaces in the civic realm through designing a network of courtyards. This is in response to the lack of people living within the city centre and understanding the need for increased community-oriented, green spaces as well as adequate, affordable housing and amenities to support an influx of residents, with the goal to improve liveability and a sense of community within Dundee city centre. The chosen site currently exists as a car park within the inner ring road of the city and communicates the challenges that Dundee faces.
Thresholds and Interaction
Through courtyard design, I'm exploring the thresholds between public and private spaces and emphasizing the importance of transitions. By creating a seamless flow between these spaces, I'm able to balance openness with privacy and bring people together in dynamic, inviting environments.
Productive Growing Space and Community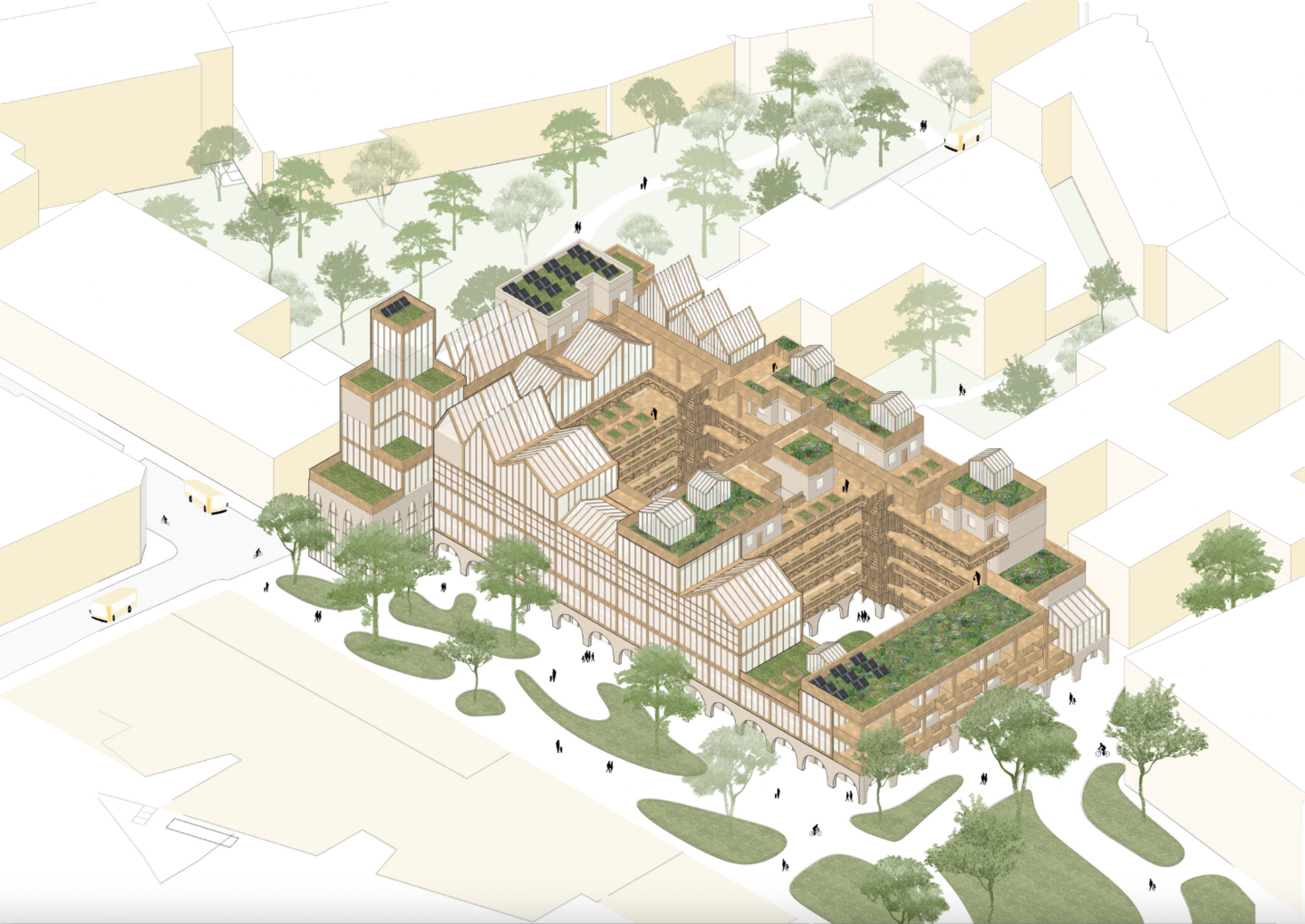 Designing productive growing spaces that bring communities together. By incorporating features like communal garden beds and gathering spaces, we can create social environments that promote sustainable living and foster a sense of community.
Diagrams are an essential tool for explaining the complex theories and design principles within this LRHD architecture and urban planning project. By taking into account factors such as pedestrian access, green spaces, community socializing, and productive growing spaces, we aim to create thriving communities that prioritise sustainability and offer a high quality of life for all residents.
Hello and thank you for viewing my final year project. I'm a future graduate in architecture and urban planning, with a passion for illustration and photography inspired by the natural world and built form around me. I'm excited to have more time to pursue other artistic interests in addition to my architectural career and am eager to update my Etsy shop in the near future and share my work with others. Follow me on Instagram to stay updated on my journey. Thank you for your support!
Connect