Applied Computing: Human Computer Interaction BSc (Hons)
School of Science and Engineering
Develop your understanding of computing with a focus on user experience in this three-year degree
Start date
September 2021
Location
Dundee City Campus
You'll learn how to design and develop all types of software to make computers do new things or manage tasks more efficiently.
This could include applications for mobile devices, developing websites, or programming software. This degree teaches you how to use technology to find solutions. Some examples of student projects include:
databases to analyse care providers
educational games for young people
verification tools to help interpret attacks on cyber security
You will gain an understanding of the theoretical and scientific components of computing. This includes: 
algorithms for data processing and analysis
fundamental theory of information and computation
software engineering principles and practices
interactive entertainment and video games programming
As well as exploring how users interact with technology during your studies, you'll also have an opportunity to work with real users. At our dedicated User Centre, you will meet with people with varying computing capabilities. This can help you to understand how to build technology which meets people's diverse needs in fun and creative ways.
You'll also learn about software development, physical computing, and data management. You'll gain a thorough understanding of a range of programming languages including Java, C++, and C# so you become a versatile and adaptable programmer.
Although similar to our Applied Computing degree, this course contains less computer programming. In your first year, you will study a combination of Level 1 and 2 modules. The following two years are the same as Level 3 and 4 of Applied Computing.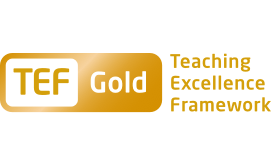 Questions? Need help?
Contact our applicant enquiry team