Robert Van De Poll
Honorary Lecturer
CEPMLP, Energy Environment and Society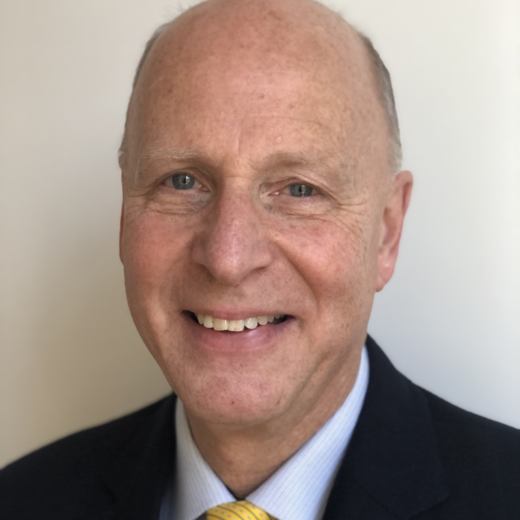 Contact
Email
Phone
+44 (0)1382 384300
Biography
Robert is Fugro Global Director Law of the Sea activities for Fugro (Netherlands), one of the world's largest commercial Surveying & Engineering Corporations, offering services for land, sea and air and reports directly to the Executive Board for all Global Development applications, to Corporate Head Offices, in The Netherlands.
Robert received his BSc (Earth Sciences 1991), and MSc Eng. (Geodesy & Geomatics 2002). He has 10+ years of practical experience working as a field geologist and 15+ years at CARIS (as a Global GIS specialist), where he designed, created and developed the CARIS LOTS (Law of the Sea software) for the United Nations.
In 2006, Robert joined Fugro (a Global Corporation) positioned under Fugro's Global Headquarters (Leidschendam, Netherlands). Based in Canada, Robert heads up all operations as Global Director Law of the Sea, targeting 162 Coastal Countries (as 155 "Conventional Coastal Countries" and 7 African "Land-locked Lake" Countries) around the world.
This involves any and all offshore Marine Applications for both Governments and Industry, including Governments (Ministers' Levels) and/or Industry Senior Executives (for a variety of Corporate Applications such as (i) National / International Oil Corps. (ii) Renewable Energy Companies (iii) Telecom Industry (iv) Infrastructure (Pipelines / Ports-Harbours / Powerplants / LNG Terminals / Nuclear Power).
He has developed and continues to manage the unique Fugro Global Law of the Sea database (a comprehensive compilation of 95+ Terabytes of relevant digital Law of the Sea data), used for all Global Fugro Law of the Sea projects. To date, Robert has worked on 2000+ Law of the Sea Projects (Governments and/or Industry) in 146 of the 162 Coastal States (Countries) applicable to Law of the Sea applications, all with relevance to the United Nations Convention on the Law of the Sea. These projects would include all aspects of Law of the Sea, including Territorial Sea Baselines, Legal Limits, Maritime Boundaries, and the Extended Continental Shelf Maritime frontier offshore waters. Robert has been involved in 75% of all Extended Continental Shelf (ECS) Projects submitted (to date) with the United Nations and has personally worked with and/or trained many of the CLCS Commissioners. On the Industry side, 1000s of offshore studies have been completed, to support offshore development projects.
Robert has been appointed to a 10-yr termed position as Honorary Lecturer at the University of Dundee at the Centre for Energy, Petroleum and Mineral Law and Policy (CEPMLP). He is also Geological Director at Dundee Ocean and Lake Frontiers Institute and Neutrals (DOLFIN).
Robert has been appointed to a 5-yr Termed Position as Honorary Fellow at the Australian National Centre for Ocean Resources and Security (ANCORS), University of Wollongong, Australia.
Robert is also a reoccurring Visiting Fellow at the IMO (International Maritime Organization) Law Institute (IMLI) at the University of Malta, (Msida, Malta). The IMLI Institute was established under the auspices of the International Maritime Organization, a specialised agency of the United Nations. Robert's annual training seminars (past 7 years ~ April 2014 -2021) are delivered as 2-day intensive 'Scientific' Law of the Sea short-courses to all attending (and now virtual external) IMLI delegates. This will now be a reoccurring annual event. This annual Short Course is typically attended by 50+ Senior International Government Delegates (from 40+ Countries) attending the 1yr IMLI LLM Program.