News
Life Sciences students high achievers on international stage
Published on 13 March 2020
Life Sciences undergraduate students are consistently named amongst the top students in the annual Global Undergraduate Awards.
Since 2015, we have had 11 students highly commended in the Life Sciences category. This means that they were in the top 10% for their category and this included entrants from students across the world.
This places Dundee in third place amongst the 45 participating institutions which includes Cambridge, Harvard and Imperial.
The awards aim to celebrate top undergraduate coursework and foster interdisciplinary collaboration between students and recent graduates worldwide. Our students submitted work based on their fourth-year honours project.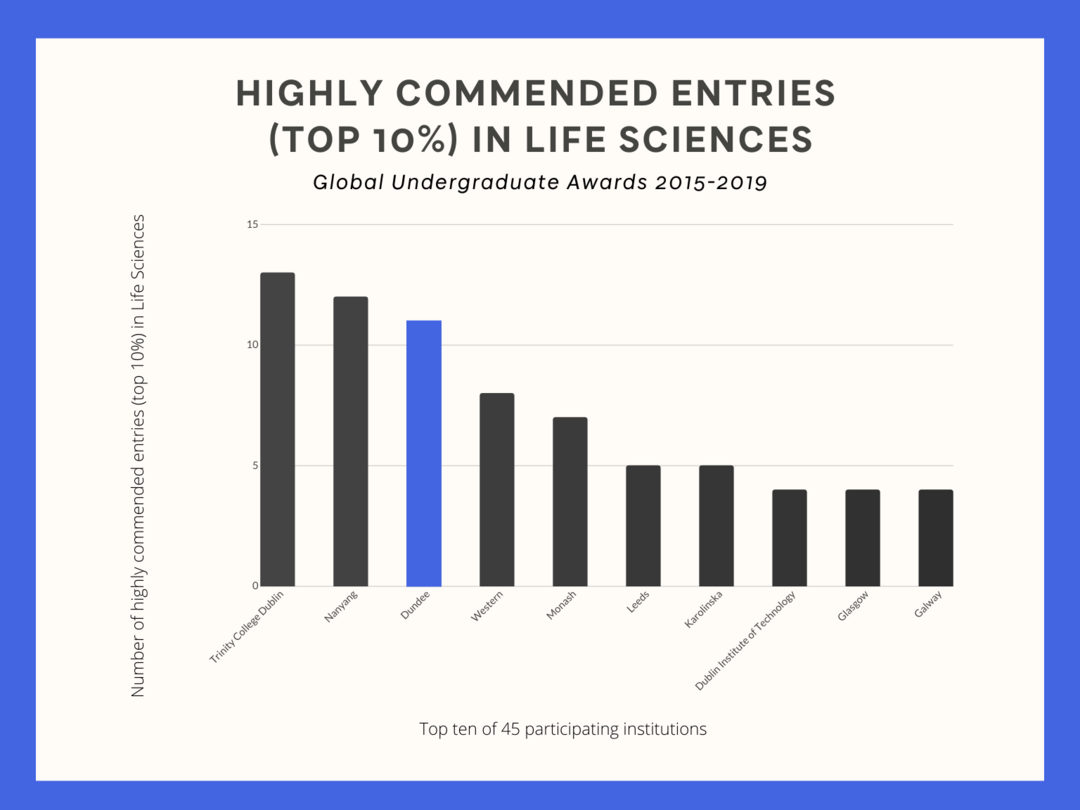 About
The Global Undergraduate Awards is the world's leading undergraduate awards programme which recognises top undergraduate work, shares this work with a global audience and connects students across cultures and disciplines. It is underpinned by the values of innovation, collaboration, ambition, impartiality, inclusiveness and efficiency. The organisers believe in empowering students and helping them to recognise the potential their undergraduate work can have in making real change.
For more information: https://undergraduateawards.com/winners