Press Release
City set for biggest week of art and design
Published on 17 April 2019
Hundreds of the country's top young creative talents are currently working on their final-year projects at the University of Dundee in the knowledge that their exhibits will be at the heart of the city's biggest week of art and design to date.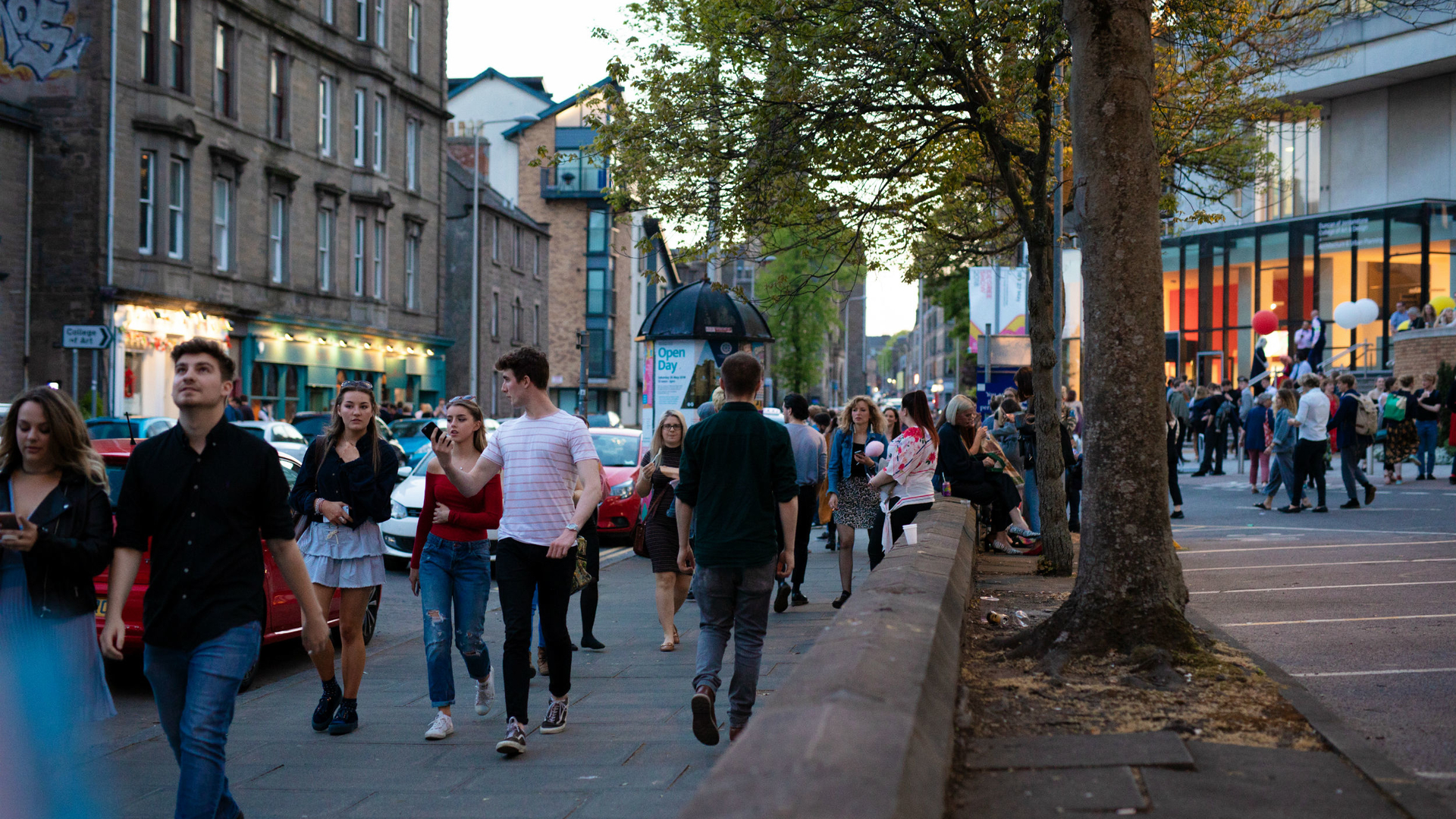 Duncan of Jordanstone College of Art & Design and Architecture Degree Show is always a highlight of the city's cultural calendar but with this year's exhibition being the first to take place since the opening of V&A Dundee, the week of 18-26 May is set to be extra special.
Last year's Degree Show attracted a record attendance of 16,000, generating in excess of £1.5 million for the local economy. Around 300 students will once again be showcasing visually stunning art and design that seeks to solve some of society's biggest problems.
With Dundee enjoying a tourism boom on the back of the opening of V&A Dundee and other venues hosting exhibitions and events, the city is set for a major celebration of culture that week.
The Degree Show will open a month after the launch of Videogames: Design/Play/Disrupt, V&A Dundee's second touring exhibition, alongside Dundee Design Festival which is hosting a programme of design-focused events and workshops inside the Keiller Shopping Centre between 21-28 May.
David Austen's Underworld will run at Dundee Contemporary Arts throughout that period and The McManus: Dundee's Art Gallery and Museum will play host to two exhibitions – Wise Ways: Travels of A Dundee Doctor and As We See It: Twentieth Century Scottish Art.
With award-winning permanent attractions like RRS Discovery and Verdant Works and events taking place at other venues in the city, visitors will be spoiled for choice throughout the Degree Show run.
Professor Andrew Atherton, Principal and Vice-Chancellor of the University, said, "Dundee is a vibrant city with a thriving cultural sector and our Degree Show taking place at the same time as a major V&A touring exhibition and all the other exciting events scheduled for that week is a major milestone in terms of what the city can offer its residents and visitors."
V&A Dundee recently announced that it had passed the 500,000 visitors mark almost six months ahead of schedule. It will host two events on Saturday 18 May to coincide with the Videogames exhibition – the day-long Arcadia conference for leading game designers and thinkers and Press Play, a night of DJs, fun, and raucous, beautiful videogames as part of the Tay Late series of museum takeover events.
Philip Long, Director of V&A Dundee, said: "Scotland's degree shows are something I always look forward to immensely and I can't wait to see the fantastic work I'm sure the students will showcase this year. Dundee is a hugely creative city and its degree shows are a great opportunity to celebrate the very important role young people play in continuing to drive forward the innovation and creativity our country is known for. 
"This year we are delighted to be part of the exciting things on offer in the city and I would encourage everyone to get involved."