Stories from the School of Social Sciences
The latest stories and announcements from the School of Social Sciences
Stories
Press Release
Graduates from the University of Dundee have been named among Europe's elite after the winners were announced for the Global Undergraduate Awards 2020.
Press Release
A trio of University of Dundee students are building for their futures after wowing judges at an international architecture competition.
Press Release
Actively restored tropical forests recover above ground biomass faster than areas left to regenerate naturally after being logged, according to new research led by the Universities of Dundee and Aberdeen and ETH Zürich.
Press Release
University of Dundee Psychology PhD student Amy Malaguti and Psychology Professor Fabio Sani have secured funding from the Scottish Government for a research project
Feature
Our students are encouraged to find and apply to internships to see how practitioners apply their legal skills and how laws are developed. Three LLM graduates discuss their internships and how they helped their careers and preparation for PhDs.
Feature
Our CEPMLP students are encouraged to look and apply for internships which, in some cases, can even be used in place of their course dissertation
Feature
Well done to all of our students who are continuing to develop their skills and demonstrate their passion across architecture, environmental sustainability, law, psychology, and urban planning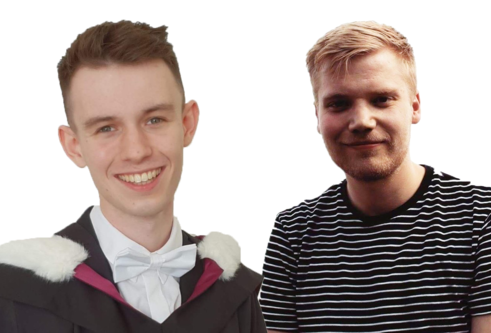 Press Release
The prestigious Wimberley award has been given to joint winners, Scott Mackenzie and Christoffer Nielsen, who both contributed greatly to university life
Feature
Gene is from Singapore and discovered Dundee when she flew to Scotland for her brother's graduation. She fell in love with the city and she describes why it is one of the best choices she has ever made.