School of Social Sciences
We are engaged in making sense of some of the world's most complex and challenging issues, ranging from health and wellbeing to social change and social justice and the interplay between our built and physical environments.
We're 4th in Scotland for Law
Guardian University Guide 2022
One of the Top Programmes for Energy Law
LLM Guide 2020
Social sciences help to make sense of global social changes and society challenges.
Our School manages student teaching and University research across
Our research and civic engagement brings all of our disciplines together to address key global challenges.
Stories
Press release
Almost 60 years after graduating from what is now the University of Dundee, Joan Johannessen has returned to her alma mater to watch her granddaughter receive her own degree
Press release
A high-achieving Law graduand and one of the UK's top postgraduates have shared the most prestigious award given to University of Dundee students.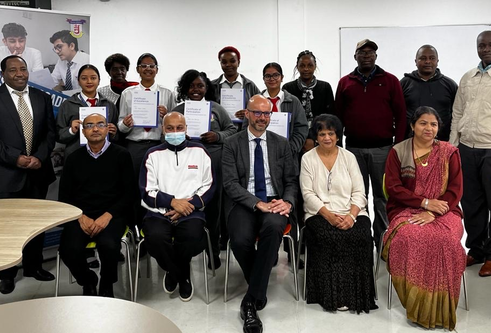 Press release
Pupils from schools in Ghana, Kenya, Nigeria, Uganda and Zimbabwe participated in the University of Dundee's African Schools Mooting Competition 2022
Impact case study
The protection and conservation of marine ecosystems in the waters around the Pitcairn Islands.
News
A call for papers for the research project Scotland's Human Rights Defenders Fellowship Programme
Press release
A University of Dundee project aiming to improve children's wellbeing through participation in art has received funding to expand its work to art galleries across Scotland.
Feature
Sheryl's career has seen her use her degree in a variety of ways since graduating, including in roles at an economic development agency and a water utility.
Press release
It is known around the world as a location for the TV series Outlander, but the landscape around the picturesque village of Falkland is being permanently altered by weather events influenced by climate change.